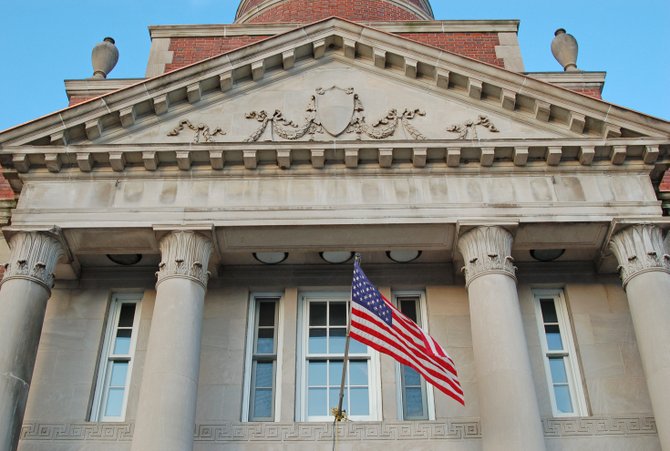 Saranac Lake — Members of the Harrietstown Town Board Thursday, Sept. 27 approved the creation of a winter farmers' market at the Town Hall.
The request was filed by Sam Hendren of the Ausable Valley Grange, which also operates the Saranac Lake Village Farmers' Market Saturdays in Riverside Park in the spring, summer and fall.
The resolution was brought before the board by members of the town's Buildings and Grounds Committee: councilmen Ron Keough and Bob Bevilacqua, who is the Republican candidate for town supervisor this fall. The vote was unanimous.
The Ausable Valley Grange will be charged $250 per event to help offset the costs of opening the Town Hall on the weekend.
"That's based on close-to-actual time for the employees, and they recognized that the employees at the town of Harrietstown probably have a little more expense than that by the time we add the heat and the lights and the hour before and after hours," Keough said. "And so the town of Harrietstown is working with the Grange to make that happen."
The farmers' market will have 10-15 vendors, according to Keough.
If the weather becomes inclement and farmers' market officials don't contact the town the night before a canceled event, they will still be charged the $250, according to Keough.
"But their history is, pretty much regardless of weather, they show up and they do their thing," Keough said.
The idea for the winter farmers' market was proposed to the Town Board a couple of years ago, but it never materialized.
Enter the Harrietstown supervisor race and the Democratic candidate, Saranac Lake Village Trustee Tom Catillaz. On Sept. 4, Catillaz sent a letter to Town Board members asking them to approve the winter farmers' market because it would be good for the local economy. He was inspired after talking with Hendren at the Sept. 1 farmers' market.
(Continued on Next Page)
Prev Next
Vote on this Story by clicking on the Icon