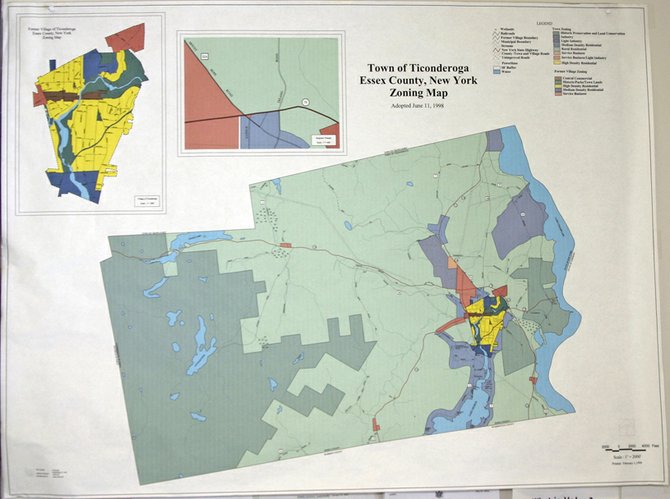 continued — Saxton pointed out the public has been invited to participate throughout the process. There was a town-wide mailing in June 2010 to notify residents about the project and opportunities to have input on the changes being drafted. There were nine public information meetings and throughout the process drafts were posted online and available for review at the town office.
Malaney and Saxton agree the proposed revised zoning plan will have little affect on most people.
"There are no radical changes in the existing zoning law," Malaney said. "It creates a blueprint for sensible, future growth."
The proposed zoning changes focus on three keys areas, according to Saxton — commercial property, downtown and lakefront properties.
The proposed law is available at the town clerk's office as well as online at www.townofticonderoga.org
Vote on this Story by clicking on the Icon