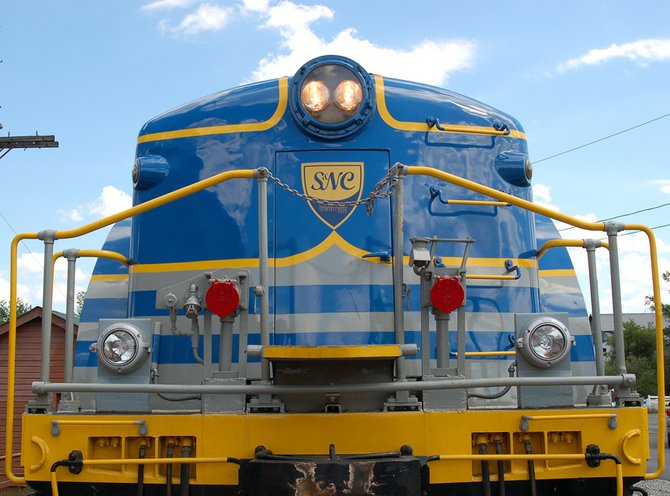 continued — To show Barton executives a good-faith effort, the SNC ran an "inspection" train from North Creek to North River on Aug. 8. In late October, the railway ran the first train all the way to Tahawus since the last freight train rolled along these tracks on Nov. 17, 1989, according to Gonyo.
"The tracks do need some work, but overall they're in pretty decent shape for sitting for 23 years," Gonyo said. "We owe a lot of that credit to National Lead for keeping the line somewhat clear, keeping it from being totally consumed by nature."
While it doesn't own the rail line anymore, National Lead still owns the Tahawus mine, and most of the freight shipped out of there will be aggregates for construction.
"In the Adirondacks, we have almost unlimited access to high-friction granite, and because of the mining processes over the years, most of this stuff is broken down into a manageable size and laying on the ground and ready to be shipped," Gonyo said.
High-friction granite is a hard rock used for road construction and rail bed construction. Due to its density, it has a lot of different industrial uses. The granite at Tahawus was "overburden" from the mining process.
"It's the rock they had to remove to get to the orebeds," Gonyo said. "It's all sitting there ready to go. All it has to do is be scooped up and put in a rail car."
There is currently a market for high-friction granite in the hurricane-ravaged sections of the Northeast.
"We're working with some firms down in New York City to start hauling that high-friction granite down to the city to help with the rebuild efforts from Hurricane Sandy," Gonyo said. "It's an emergent need and we have just the type of rock that they need to rebuild down there."
Vote on this Story by clicking on the Icon