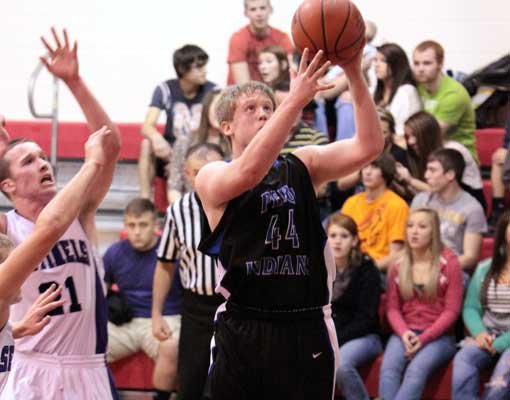 Player Grade
Joseph Barshaw 12, Caleb Feazelle 12, Shane Varin 12, Nick Rabideau 12, Kyler Agoney 12, Noah Phillips 12, Troy Seymour 12, Justin Christian 12, Tanner Phillips 11, Luke Mckee 11, David Stickney 11, Nick Forget 11, Taylor Avanzato 11, Dustin Neyer 11, James Mason 11, Jordan Robinson 11, Dustin Landon, 11, Jordan Bushey 10, Miles-Norris Davis 10, Skelly Skonick 10, Vincent Mangieri 10, Dillion Ashline 10, Ethan Feazelle 9, Brandon Goddeau 9, Austin Reyell 9, Sean Adair 9, Aaron Bell 9, Eli Bushey 9, Lenny Daniels 9, Micah Dramgoole 9, Austin Easton 9, Joseph Nephew 9, Hunter Sartwell 9, Riley Sartwell 9, Gaige Cosme 8, Colin Hogan 8
Peru boys varsity bowling schedule
Wednesday, Dec. 5... v. Ti
Friday, Dec. 7... at Saranac
Wednesday, Dec. 12... v. AVCS
Friday, Dec. 14... at Beekmantown
Monday, Dec. 17... at Moriah
Wednesday, Dec. 19... v. Willsboro
Friday, Dec. 21... v. PHS
Thursday, Jan. 3... at NCCS
Friday, Jan. 4... at Ticonderoga
Monday, Jan. 7... v. Saranac
Friday, Jan. 11... at AuSable Valley
Monday, Jan. 14... v. BCS
Wednesday, Jan. 16... v. Moriah
friday, Jan. 18... at Willsboro
Friday, Jan. 25... at PHS
Monday, Jan. 28... v. NCCS
Indian bowlers young, competitive on lanes
PERU — The Peru boys varsity bowling team will be looking to improve throughout the season in hopes of climbing the rankings at the end of the season.
"Our young Peru team is striving to be consistent game by game and limit the metal mistakes," coach Dave Mendofik said. "Our realistic goal will be to upset the highly talented Beekmantown team.
The team will return two all stars in Jonathan Bowman and Kyle Mendofik.
"We are expecting a vastly improved team," coach Mendofik said. "Bowman is one of the best in the section. Another young bowler we have great expectations for is Keegan Kemp. His improvements should make him an all star this year.
Vote on this Story by clicking on the Icon