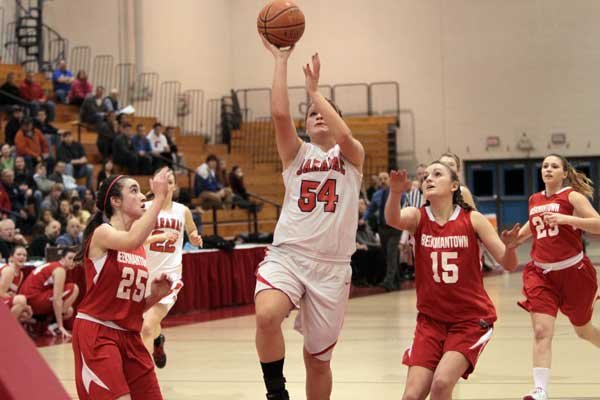 Lady Chiefs hope to keep rolling off of state final four appearance
SARANAC — The Saranac girls varsity basketball team will look to reload after a season that saw them a game away from the state championships.
The Lady Chiefs finished the 2011-12 season with a 22-1 record, their only loss coming in the Class C state semifinals, and head coach Tim Newell hopes to keep the momentum.
"I am very excited about the upcoming season," Newell said. "We have eight returning players back from last years team. We return a lot of experienced players as well as adding some very talented underclassman. This is a very balanced, unselfish, hard working team."
Newell said that one key will be to focus on the upcoming games and not dwell on the previous year.
"We had an unbelievable season last year making it all the way to the final four," he said. "The girls need to understand that was last year and we need to refocus on this season. They know that it will take a tremendous amount of hard work this season to be successful. The CVAC will be very competitive this year. We have to bring our best effort everyday whether it be a practice or game."
The Chiefs will return two starters from the Final Four team in sophomore point guard Kayla Napper and senior center Victoria Phaneuf who will lead the combination of team veterans and newcomers.
"They will be expected to show good leadership on and off the court," Newell said. "I'm very excited about our teams depth this year. I fell we can go 10 deep in our rotations. I think our opponents will have a difficult time trying to figure out whom they will have to key on. We should have a balanced scoring attack."
Saranac girls varsity basketball roster
Vote on this Story by clicking on the Icon