CHAMPLAIN — The Northeastern Clinton girls varsity basketball team is focused on progressing throughout the 2012-13 season.
Head coach Frank Dumas said his team will work hard throughout the season as they look to improve on a 7-12 2011-12 record.
"Our goal is to be competitive in every game," Dumas said. "We will lack size and depth and we will have some tough nights, but we will also push several teams to the limit because of hard work and dedication."
Northeastern Clinton girls varsity basketball roster
Player Grade
Allie Cartier 12; Jordan Dominic 12; Skyler Hebert 12; Miranda Menard 12; Molly Roush 12; Abbie Miller 11; Christina Paola 11; Taylor Rabideau 11; Rachel Arless 11; Sarah Babbie 11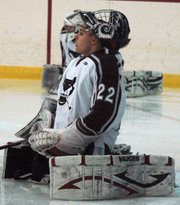 NCCS boys hockey schedule
Friday, Dec. 7... at Milton, Vt.
Saturday, Dec. 8... at Missisquoi Valley
Wednesday, Dec. 19... at Saranac Lake
Saturday, Dec. 29... v .Tupper Lake
Wednesday, Jan. 2... v. Plattsburgh High
Wednesday, Jan. 9... v. Beekmantown
Wednesday, Jan. 16... at Saranac
Friday, Jan. 18... v. Churchville Chilli at PSUC
Saturday, Jan. 19... v. Notre Dame at PSUC
Wednesday, Jan. 23... v. Lake Placid
Friday, Jan. 25... v. Shaker
Saturday, Jan. 26... v. Saranac Lake
Wednesday, Jan. 30... at Plattsburgh High
Wednesday, Feb. 6... at Beekmantown
Saturday, Feb. 9... v. Saranac
Wednesday, Feb. 13... at Lake Placid
NCCS boys hockey Roster
Player Pos. Grade
Alex Duffy 12; Anthony Piche GK 12; Cody Young GK 12; Joshua Rabideau D 12; Kastle Birch W 12; Kyle McCarthy GK 12; Zachary Guay D 12; Jordan LaMere C 11; Mason Letourneau C 11; Nicholas Palmer W 11; Reece Tucker D 11; Ryan Marks W 11;; Austin Laframboise 10; Brady Vassar D 10; Massimo Birch D 10; Nick Leduc C 10; Chad Littlefield C 10; Cameron Hurlburt D 9; Dayton Roberts W 9; Ryan Savage W 9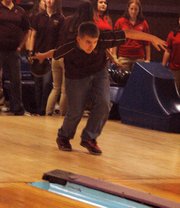 Northeastern Clinton bowling schedule
Wednesday, Dec. 5... at Willsboro
Friday, Dec. 7... at Ticonderoga
Monday, Dec. 10... v. Plattsburgh High
Wednesday, Dec. 12... at Saranac
Friday, Dec. 14... v. Moriah
Monday, Dec. 17... v. AuSable Valley
Wednesday, Dec. 19... bye
Friday, Dec. 21... v. Beekmantown
Thursday, Jan. 3... v. Peru
Friday, Jan. 4... v. Willsboro
Monday, Jan. 7... v. Ticonderoga
Wednesday, Jan. 9... at Plattsburgh High
Friday, Jan. 11... v. Saranac
Monday, Jan. 14... at Moriah
Wednesday, Jan. 16... at AuSable Valley
Friday, Jan. 18... bye
Friday, Jan. 25... at Beekmantown
Monday, Jan. 28... at Peru
Vote on this Story by clicking on the Icon
More like this story