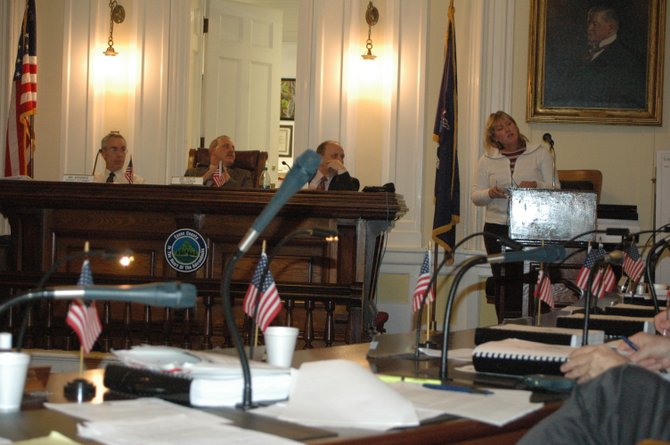 continued — "Something similar to this has to take place," Newcomb Supervisor George Canon said. "We have to get our arms around this at some point. We can't keep kicking the can down the road. I think that we can trim this down, but something similar to this plan has to be looked at."
Board Chairman ad Jay Supervisor Randy Douglas said that his peers have been working hard over the budget season.
"For the last few weeks, we have been sharing new ideas with each other," Douglas said. "This board is discussing a lot of options to give to Mr. Palmer to put into the final budget. We are trying to find some sort of fix and compromise to help everyone and their needs. It is a very strenuous, stressful process."
County Manager Daniel Palmer started the meeting by outlining the preliminary budget as the process that went into it.
"We have to develop a plan to get us to a balanced budget or we are always going to be faced with these kinds of increases," Palmer said. "I think that it is a balanced approach to get where we should be and accomplishes two key things. It arrives at a balanced budget by 2015 and it preserves approximately $5 million in fund balance."
Palmer again addressed the fact that the Horace Nye Home will be on the county budget for 2013. Coupled with state mandated increases, Palmer said that the board will have a tough time finding any more cuts.
"The home and state mandate account for 24 of the 26 percent tax levy increase," he said. "This county has gone through this budget and paired out every single item that we could from this budget and kept services at near the same level the whole time."
Palmer said that the sale contract was close for the nursing home, but there was still a long process the county had to go through with the state before the transfer of the property could be completed.
Vote on this Story by clicking on the Icon