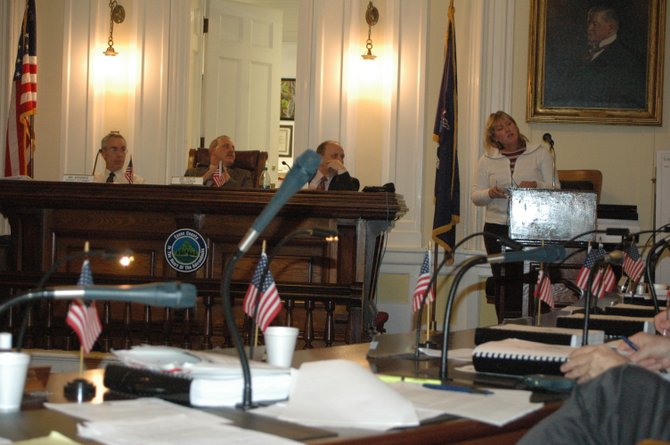 continued — Supervisors also got their chance to comment on the budget.
"I have watched the papers and read the emails and there is no one here that would pass a budget of this size in their own town," said Wilmington Supervisor Randy Preston. "There are no easy choices, but 26-percent is not the way to go. It is going to take all of us pulling together to make it there."
"We have an obligation to make sure that we have made every effort to scrutinized all of the departments requests and considerations," North Elba Supervisor Roby Politi said.
"The easy thing to do is raise some taxes," Moriah Supervisor Tom Scozzafava said. "The difficult thing to do is look at cutting down some services and trim the budget down as we, I feel, are going to have to do. It is too much, and we are going to do everything that we can to reduce this budget."
"I really feel that we have not done our research on how we can cut our budget back," Willsboro Supervisor Ed Hatch said. "If you are not going to put on the table the Sheriff's Department, the college and the highway department, then you are not going to get anywhere. I do want to look at a three- to five-year plan on how we can get the government down to a level that we can live with and the taxpayers can live with."
"We had to make cuts in Schroon Lake that impacted people that I see every day, but we had to do it," Schroon Supervisor Michael Marnell said.
"I am confident that the board will do the best that we can to shave those numbers down," Ticonderoga Supervisor Deb Malaney said. "We need to keep this county and our towns affordable to all."
Vote on this Story by clicking on the Icon