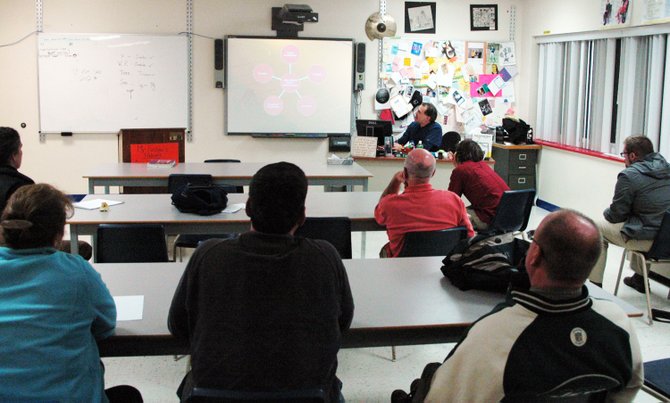 continued — Caputo said that the research of brain injuries and traumas has escalated over the past two years, with leagues like the NFL and NHL looking at ways to better protect their players heads.
"These are injuries that were not really well-recognized until the last couple of years," Caputo said. "My biggest concern is that many are not treated properly. The brain is way complex, and a brain injury is way complex. That is why it is a different kettle of fish then treating a sprained ankle."
Caputo said that proper recovery from a concussion is not just limited to keeping a child off the field or court.
"If it is taking them over an hour to do homework they could usually get done in half the time, they have a problem and it needs to be taken care of," he said. "A concussion can be a problem for sports, but it can also be a problem for academics. They need to have that time to heal and that could include resting academically as well as athletically."
Caputo said that over time, he felt sports may end up looking a lot different in order to combat brain trauma injuries.
"The way this is headed, there are going to be some major rule changes in some very popular sports. In football, if you eliminate helmet-to-helmet contact in any form, you eliminate a lot of the problems in the sport."
Vote on this Story by clicking on the Icon