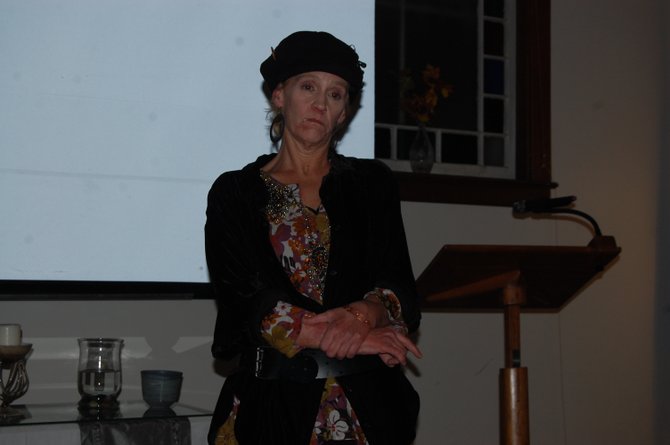 Besides the impact of the disease on themselves and their loved ones, those in the video, and Doh-Carter, stressed the damage the misperceptions related to mental illness cause.
"I lost my whole life and I felt like a loser and society would not accept me," Doh-Carter said. "I turned to drugs to put a cloud around my head so it wouldn't be so painful. I was high all the time, and before I knew it, it took over my life."
It took Doh-Carter eight years to start over again.
Individuals on the video stressed the importance of medication with mental illness, the same as it would be if someone had a heart defect. Sometimes the medications carry side effects, but they are outweighed by the benefits.
But Doh-Carter even runs into troubles there, with insurance companies often refusing to cover medications that help stabilize her.
Besides medication, she benefits from a highly structured day and exercise.
Still, many days she cannot leave her house.
"The worst thing about mental illness is it's in your brain," she said.
Sadly, Doh-Carter said, many mentally ill people need help but are behind closed doors giving up.
"We could use some support," she said. "You might change someone's life. And what would really make it better is if society accepted that brains are very complicated and what works for one person may not work for the next.
"It is hard. It is really hard."
Vote on this Story by clicking on the Icon