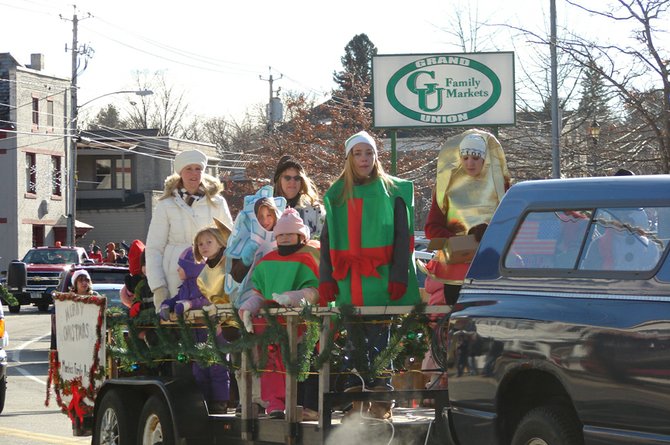 continued — •Lights On Parade: With lineup at 11 a.m., the parade starts at 11:30 at the North Creek firehouse and ends at the Adirondack Tri-County Nursing & Rehabilitation Center.
•Holiday Celebration: At 7 p.m. at the Tannery Pond Community Center, the North Country Singers; the Holiday Children's Choir; OTTG and Special Guests will present "A Holiday Celebration." Enjoy seasonal music including The JCS Jazz Band and Don Preuninger on piano. The event is coordinated by Musical Director Denise Conti with Mellissa Muljey.
•Light On Fair: The Copperfield Inn will be the site for the Lights On Fair featuring handcrafted and artisan creations from 11 a.m. to 4 p.m. Guests will be able to get a head start on holiday shopping with unique local handmade gifts. Admission is free, and there will be a silent auction. Bring a canned good for the Adirondack Community Outreach Center Food Pantry and receive one free silent auction ticket.
Thursday, Dec. 6
•Silver Christmas Tea and Bazaar: This event will be held from 11 a.m. to 2 p.m. at the North Creek United Methodist Church, 247 Main St. A silver tea lunch with fancy sandwiches and cookies will be served. Plus, craft tables will include creative hand work, knit goods, candies, breads and a Christmas white elephant table. Call 251-3427 for more information.
Schedule online
Many events will be announced over the coming months. Go to the website www.LightsOnJohnsburg.com for the schedule.
Vote on this Story by clicking on the Icon