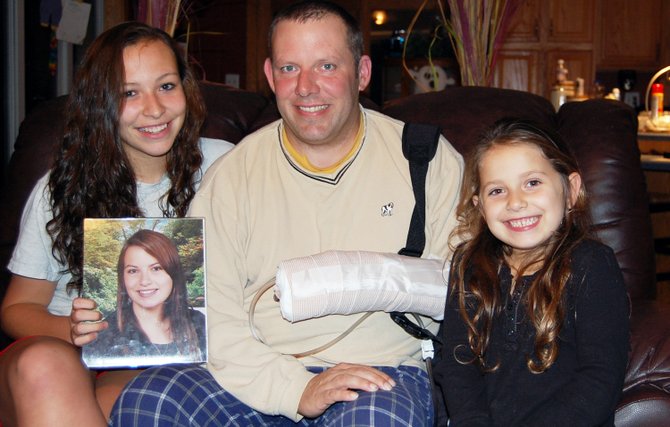 continued — Belzile is currently having surgeries to remove the dead skin from him hand and using a machine to stimulate skin growth. Once the hand is healed the doctors are hoping to repair the nerve damage to allow his hand to work as a "helping hand."
"I'm going to have to be right handed but I think I'll be able to do it," he said.
Through it all, Belzile and his wife Tina said they couldn't have done it without the overwhelming help from the community.
"I didn't realize so many people cared until this happened and I want to thank everyone," he said.
Wendy Sayward, a close friend of the Belzile family, said she wants to arrange the event to help with medical costs and costs of living while DJ undergoes medical treatment.
"Felt someone needed to do something to help and we want to get the whole community involved," Sayward said.
The event will be held at Johnny's Family Smokehouse and Restaurant in Willsboro on Sunday, Nov. 25 from 2 to 5 p.m.
There will be a $10 cover charge for this event. Pizza and wings will be provided, along with music generously donated by Mr. G's Music Machine.
Sayward said she is in the process of talking to local business owners about donating items for the event's silent auction. There will also be a 50/50 raffle.
If anyone would like to help or would like to make a donation for DJ or the silent auction contact Sayward at 572-1144.
Donations can be made to: DJ Belzile Benefit Fund, c/o Rhonda Belzile, 45 Maple Street, Willsboro, N.Y. 12996.
Vote on this Story by clicking on the Icon