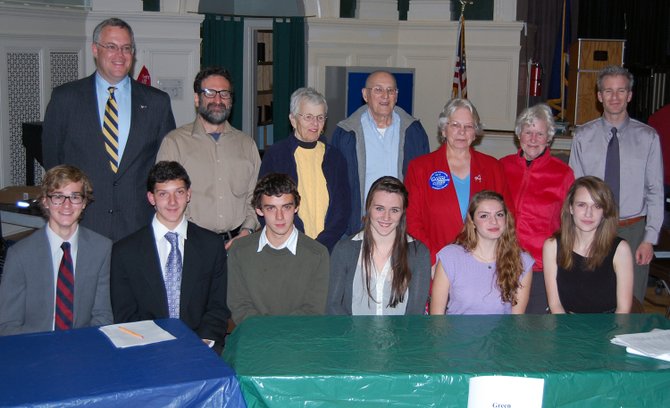 continued — Members of lesser mainstream parties also came out in support of political education.
"I am an Essex County Green and I just thought it was a wonderful idea, to get the word out in other school districts, I hope in the future we'll get some other schools involved," said Steve Ruzbacki, Green Party Adult representative.

"I thought this was such a wonderful opportunity to have the people we had to talk about issues I'm really very honored to be part of this," Ruzbacki said.
The information students presented were based on research conducted by the student in the Government class taught by Hurlburt.
" I did have the students do a research project for a grade in class on their chosen parties, but I did not give them a grade or credit for participating in the forum," Hurlburt said. "They did it just for the experience and community service.

Hurlburt said the six seniors are all in a bridge class Hulburt teaches for North Country Community College. The six fulfill their graduation requirement for Participation in Government, and they also get three credits through NCCC for an introduction to Political Science course.
Vote on this Story by clicking on the Icon