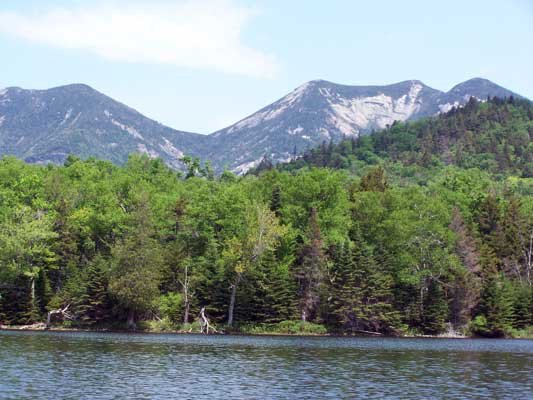 There are similar opportunities to establish Interior Outposts near the historic McIntyre Tract, where the Open Space Institute retains both the restored McNaughton Cottage, as well at a log cabin, hunting camp on the Upper Preston Pond.
In addition to these properties, SUNY/ESF also maintains a former NL executive cottage, the Masden House which is located near the Upper Works in Tahawus.
As the use of the Adirondack's most remote recesses continues to increase, the benefits of maintaining a presence in the nether reaches of the park are likely to be realized, especially in terms of search and rescue, and protection of natural resources.
Currently, the Adirondack Park contains 85 percent of the total combined wilderness in the eastern United States. It also contains about 27 percent of all the forested land in New York State.
There are 18 designated wilderness areas in the Adirondack Park totaling about 1.1 million acres. With the recent establishment of a marked hiking trail to the summit of Jay Peak in the Jay Mountain Wilderness, there are no longer any wilderness areas in the Adirondacks that remain trailless.
The Boreas Pond parcel alone will serve to link three separate wilderness areas by connecting a vast expanse of woodlands with an historic, 12,000 conservation easement that has protected the lands surrounding Elk Lake for over 60 years. The purchase will connect the Dix Mountain Wilderness with the Hoffman Notch Wilderness and the Western High Peaks Wilderness.
As a result, it's likely a majority of the proposed new lands will be zoned as wilderness. As such, management of the new lands will prove to be a stretch, considering the current DEC staffing levels.
It is expected the natural and historic resources of these proposed new purchases will draw new visitors, which will serve to boost the economies of local towns such as Newcomb, Minerva and North Hudson.
Joe Hackett is a guide and sportsman residing in Ray Brook. Contact him at brookside18@adelphia.net.
Vote on this Story by clicking on the Icon