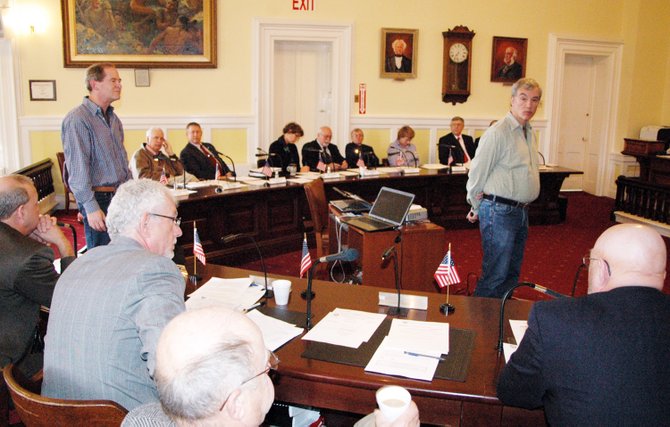 Elizabethtown — The group Adirondack Futures brought their vision of what the park can become to the floor of the Essex County Board of Supervisors Nov. 5.
Dave Mason and Jim Herman presented the results of a study their organization had completed to members of the board, saying that there needs to be a balance in the Adirondack Park in order for it to thrive.
"The big question is the balance between protecting the environment and building the economy," Herman said. "Our environment cannot be healthy and maintained if the economy fails in the park. We need to have public lands for recreation and the private lands for sustainability."
Herman said that over 500 people participated in surveys and workshops to help them come up with their findings. Mason said that those who particated represented a range of people from both inside and outside the park, residents and tourists, longtime residents and newcomers.
"This was an attempt to look at the park and all of its various issues," Mason said. "The whole park includes the communities and they should be as big of a draw as the forest preserve."
Mason said that they found six areas to research: a wild park, usable park, sustainable life, Adirondack County, post big government solutions and an Adirondack State Forest. Out of those, Mason said that the usable life and useable park options were the most well received.
"Sustainable life was the most desirable option in all of the meetings that we had with people," Mason said. "It was on top of the list of desirability and attainability. A usable park was the second most popular."
Herman said that self reliance is a key to a sustainable park.
"The whole idea is that we can become more self reliant," he said. "We can have more of our money stay in the park and increase our economy without increasing our people, and we can lower our carbon footprint."
(Continued on Next Page)
Prev Next
Vote on this Story by clicking on the Icon