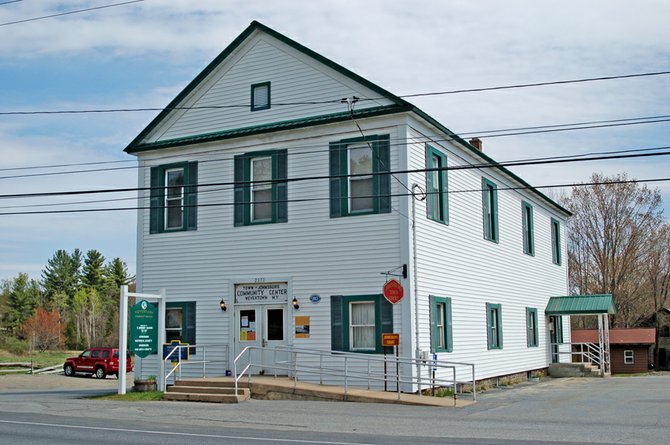 Wevertown — The Johnsburg Town Board approved a $1.2 million spending plan for 2013 on Thursday, Nov. 8 after adding $5,000 funding for the North Creek Depot Museum and an additional $4,000 for Hudson Headwaters Health Center.
Supervisor Ron Vanselow's proposed budget did not include funding for the museum and cut funding for Hudson Headwaters from $28,000 to $24,000. But after a nearly two-hour public hearing during which several residents offered impassioned pleas supporting funding for each cause, the board amended the proposed budget to increase Hudson Headwaters funding and add funding for the museum.
The board also added an additional $5,000 for emergency medical services in the town and added $1,700 to the highway department budget.
Hudson Headwaters Health Foundation Executive Director Howard Nelson attended the public hearing and offered an overview of the organization's role in the community. Nelson said that Hudson Headwaters is a "federally qualified" health center that serves an underserved population. It provides health care to individuals whether they have health insurance or not and uses a sliding scale to help those who are less able to pay.
This year, Nelson said, Hudson Headwaters North Creek Center has had more than 8,000 patient visits offering comprehensive primary care. Hudson Headwaters has had a relationship with the Town of Johnsburg for 31 years, Nelson said.
Following Nelson's presentation, resident Bob Nessle offered a different perspective. Nessle agreed that Hudson Headwaters makes a significant contribution to the community but said that the town has done its share to help the "corporation" during the last three decades and it was time for Hudson Headwaters to stand on its own. Nessle said that Hudson Headwaters would be just fine without the town's contribution.
"Let the state and federal government provide medical services and let's let the town take care of traditional services," Nessle said. "The outlook for the corporation is outstanding. The outlook for Johnsburg is not so good. We've done our part."
(Continued on Next Page)
Prev Next
Vote on this Story by clicking on the Icon