Ticonderoga — Despite being at a nearly 2-1 disadvantage in voter registration, Democrats dominated elections in Essex County Nov. 6.
President Barack Obama, a Democrat, carried the county over Republican challenger Mitt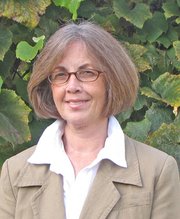 Romney by a 8,805-5,976 margin.
In the race for U. S. Senate, Democrat Kirsten Gillibrand topped Republican Wendy Long, 9,091-4,652, in Essex County.
Bill Owens, a Democrat seeking re-election to New York's 21st District in the U.S. House of Representatives won Essex County over Republican Matt Doheny, 7,707-6,181.
The only Republicans to win Essex County were Dan Stec, running for the state's 114th Assembly seat, and Betty Little running for re-election to the state Senate.
Stec narrowly beat Democrat Dennis Tarantino, 6,898-6,276, in Essex County. Little, running unopposed, got 11,202 votes.
"It is encouraging to see that Democrats have prevailed in a primarily Republican county and across the country," said Bethany Kosmider, Essex County Democratic Party chairwoman. "It is obvious that not all people vote their party line.
"President Obama has demonstrated commitment to the American people and apparently there is enough faith in Essex County and America to continue on the same path for another four years," she said. "Rome wasn't built in a day and I trust we will continue to move forward." 
Ron Jackson, Essex County Republican chairman, acknowledged his party is disappointed.
"They (Democrats) did a better job of getting their message out," Jackson said. "I thought we would do better with the economy being bad.
"We (Republicans) worked hard," he added. "Matt Doheny spent a lot of time in the county. All we can do is keep trying."
Republicans have long been the dominant party in Essex County. This year there are 13,038 registered Republicans and 7,314 registered Democrats. There are 2,035 registered independents.
But that registration advantage hasn't translated into success lately.
Democrats thrived in the 2008 general election in Essex County. Democrats crushed Republicans at every turn. Barack Obama was elected president in a landslide. Democrats increased their majorities in both the U.S. Senate and House of Representatives. They took control of the New York State legislature.
(Continued on Next Page)
Prev Next
Vote on this Story by clicking on the Icon