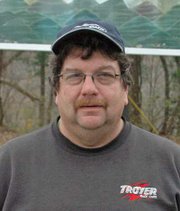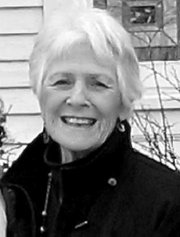 Elizabethtown — While there will be a new member of the Elizabethtown Council after Nov. 6, the names voters have to choose from are familiar ones.
Former councilman Michael McGinn, who left the board last year and is seeking re-election in 2012, will square off against Evelyn Hatch, who ran for McGinn's seat last year and is seeking the post for the second consecutive election.
The two are vying to fill the unexpired term of former councilman Ken Fenimore, who resigned from the board Sept. 18. The term runs through Dec. 31, 2013.
Supervisor Margaret Bartley said the winner of the special election would be sworn in at the Nov. 20 regular board meeting, if they so choose, instead of waiting until the New Year.
Both McGinn and Hatch currently work in Essex County government. McGinn works in the highway department and is the head of the local employees union. Hatch is employed by the Public Defender's office and was the former owner of Evelyn's Bakery & Delicatessen and Court St. Collectibles.
The Valley News asked both candidates a series of five questions. The following is their responses to each:
Why are you running for the position of town council?
McGinn: Wants to help keep taxes as low as possible so our kids will stay here.
Hatch: I am running because, more than ever, we need people on the town board who are willing to work with and listen to others, whether it be on an individual basis or with other boards and organizations in Town.
What experience do you bring to the position that will be beneficial to the community? Hatch: My service on the E'town Planning Board and the Elizabethtown-Lewis Chamber of Commerce for the past five years and my experience as a business woman in E'town qualifies me for this position.

(Continued on Next Page)
Prev Next
Vote on this Story by clicking on the Icon