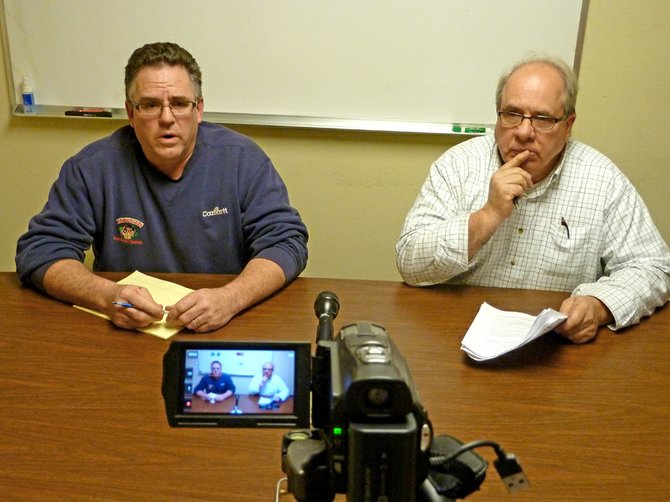 continued — There's other things you can do. You can try to encourage the pilots when they come in to purchase more fuel. You can — it's not really playing with the fuel prices — it's trying to come up with different encouragements to get the pilots to buy as much fuel as you can sell them through giving them other services as well.
TOM: We need to go to the county. We need to go up there and talk to them. It's a regional airport. It's very important to the entire county and Essex County. There's got to be things we can do. We need the county's help in running this. It's too big for Harrietstown to bear the burden of the entire cost of that when everyone's using it.
There are other options and Bob just spoke about the long-term rental, and that's I think what Plattsburgh might be doing is high-end, where we can just do something much more suitable to our size.
It would take an investment, leasing out land for hangars where you get a 30-year lease on a piece of land to put up a hangar and use it, and at the end of 30 years, you either sublease it or it gets turned over to the town of Harrietstown.
Those are ideas that don't take a huge capital investment, and we can do those.
One of the things we can do is bring back the meetings that we had, the local meetings on the airport. I think there was a head of steam built up there, some good ideas, and all of a sudden it stopped. And I don;t have any idea why it stopped, but it did. I think that was good. We had the interest of a lot of people in it. And there was people from Malone here, too. And I think that the Malone board is on board with us to help us out. I have heard right from them that they're interested in working with us.
Vote on this Story by clicking on the Icon