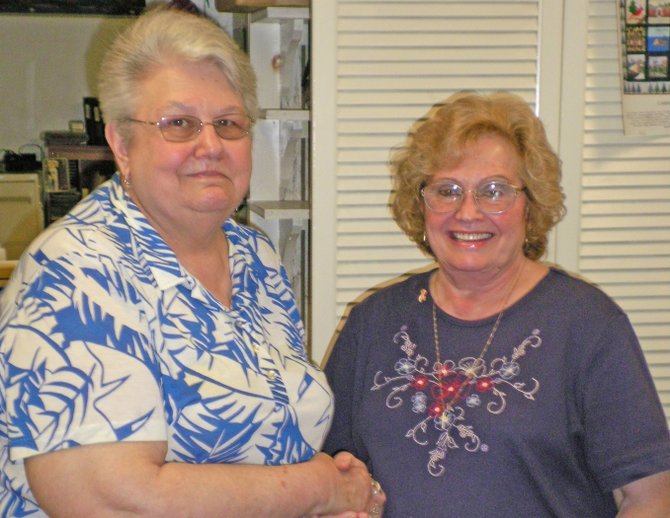 continued — Huston is now the chairwoman of the community's annual July 4th celebration and served five years as the chairwoman of the town's Old Tyme Christmas holiday.
"These are some of the organizations, activities and events that she has dedicated her time and talents in improving the quality of life for those that live in Schroon Lake," according to the chamber board of directors.
This is a busy time of year for Huston, who is finalizing plans for the School Lake July 4th celebration.
"People don't realize the work involved in planning something like the July 4th celebration," she said. "They seem to think that all the sudden a parade just starts in town. It's a lot of work."
Huston didn't plan on taking on the Independence Day responsibilities, but when the celebration's director became ill four years ago the annual event was in jeopardy.
"I'm very patriotic," Huston said. "When I heard there might not a July 4th celebration I had to do something."
Huston came to Schroon Lake after spending 18 years as assistant director of transportation at Shenendehowa school. She drove school bus in Schroon Lake for five years and still drives as a substitute. She has 33 years experience in school transportation.
The Hustons have been married 37 years. They have six children and 14 grandchildren.
Huston said she's a little uncomfortable with all the attention, but she looks forwards to the dinner.
"I've never done anything looking for accolades," she said. "I prefer to stay in the background. This is a great honor, though, and I want to be graceful in accepting it."
Vote on this Story by clicking on the Icon