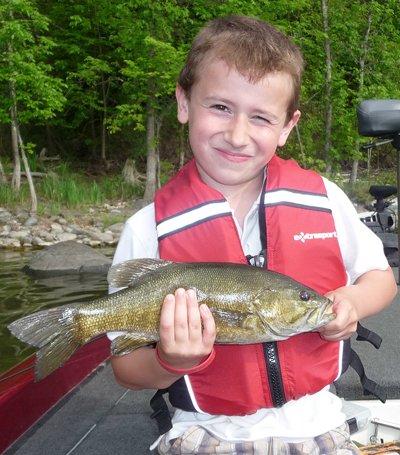 A few pointers on "Taking a kid fishing:"
•Purchase a good vest type life jacket.
•I recommend a closed face spinning reel and rod. The push button type.
•Practice casting a day or two in the backyard.
•Make sure to take sun screen, sun glasses (polarized) and a ball cap.
•Keep it short. A couple hours.
•Go in a boat if available. You can move around and the boat ride is as much fun as the fishing.
•Live bait works real well, minnows or worms.
•Use wet gloves to handle the fish, no point getting stuck by a fin on your first trip.
•Lots of snacks and drinks, you can't believe how much energy you need for fishing.
Howard Hammonds is a guide and experienced bass fisherman living in Westport. He can be reached at hehammonds@gmail.com.
Vote on this Story by clicking on the Icon