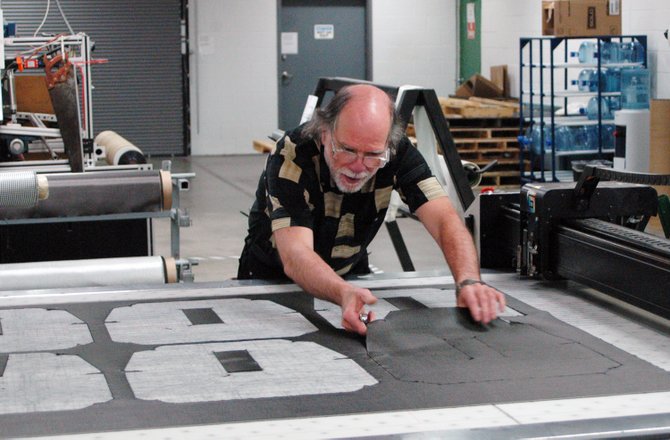 Willsboro — The company that was started by Jeff Allott in 1987 is ready to take a more prominent role on the world stage.
General Composites, Inc., located in Willsboro, has been at the forefront of composite technology and design for a while but was waiting for that extra push to put them over the top.
"We have done a lot over all of these years," Allott said, including combining plants in their Willsboro site, which allowed them to be certified by the International Standards Organization.
"That helped us so we could look for an outside power to help us grow," Allott said. "We want to be a significant player in the composites industry, not just locally or regionally but worldwide."
The push came when a private equity group out of Rhode Island invested in the company.
"The biggest key was to find somebody who was willing to believe in us," Allott said. "This group had an interest in advanced materials. They knew that we were poised on a high growth area of production and our hope is that we are going to have some significant stories to tell over the next five to 10 years."
Allott, who along with founder now has the title of Vice President of Business and New Product Development, said he was proud to see the company where it is today.
"This is exactly what I was looking for," Allott said. "It has been a lot of fun to watch this growth over the years. I wanted to be at the point someday where I was sitting in a different position."
"It's pretty exciting to see what is going on and that is a big part of why I am here," Mimi Lane, Plant Manager, said. "The common thread for us is that we bring the expertise of composite design."
(Continued on Next Page)
Prev Next
Vote on this Story by clicking on the Icon