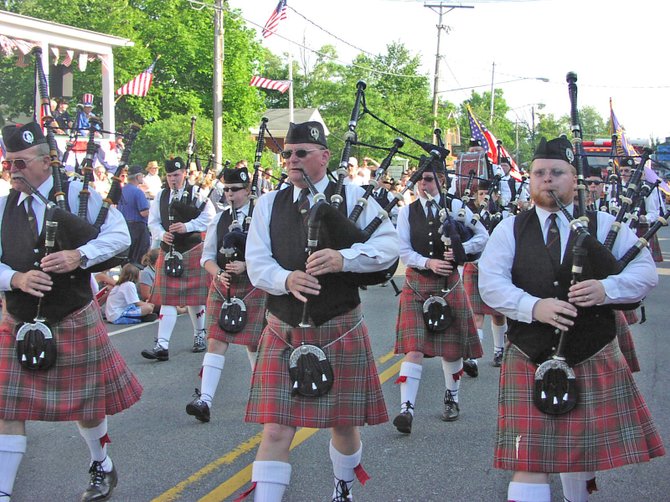 Schroon Lake — Fund raising for the annual Schroon Lake Independence Day celebration is under way.
Kate Huston, event chairwoman, said money is needed to secure bands for the community July 4th parade and to plan other activities.
"The parade and day's events are funded strictly by your donations," Huston said. "This is your parade and your full day of festivities so we need you to remember to get your donation out in the mail. We cannot put on the day's events without your help, so we are asking you to donate.

"We realize that the economy is tight and that everyone is having a difficult time, but any amount you can donate helps us to meet our goal," she said. "So, please, consider making a donation today. Thank you and see you on the Fourth."
Huston said people were very generous in their support last year. She said donations came from local residents as well as summer residents living as far away as California.
Donations for the July 4th celebration can be mailed to mailed to Box 614, Schroon Lake, NY 12870. Checks should be made payable to the "4th of July Parade Fund." For more information contact Huston at 532-9745 or www.info@newyorktroutfishing.com
The town's Independence Day celebration typically begins with The Schroon Lake Community Church's annual chicken barbecue, rain or shine. The church is located on the corner of Main Street and Leland Avenue.

Throughout the day there is music provided by the Seagle Music Colony and other bands in Fountain Park. There are also children's games and activities in the park.
An "Adirondack Raffle" is held by the Schroon Lake Chamber of Commerce during the afternoon.
A highlight each July 4th is the presentation of awards in the annual Schroon Lake Chamber of Commerce Fishing Tournament. The awards are given in front of the chamber office on Main Street.
The 58th annual Schroon Lake July 4th parade will be held at 6 p.m. The parade will run from Hoffman Road to the town's park area.
Patriotic music and a fireworks display over Schroon Lake will take place at dark, capping the festivities.

Throughout the day Schroon Lake merchants will offer sales and specials.
Vote on this Story by clicking on the Icon