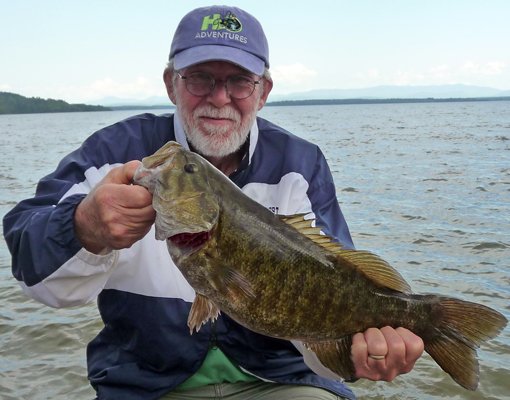 A second deadly technique is to burn a crank bait or a medium (3/8th ounce) spinner bait. A chop on the water or a medium breeze really helps this technique. Using the same stealth boat position make long casts at a 45 degree angle to the bank. Most anglers will use a medium retrieve. Instead, try cranking your lure as fast as you can. The best reel to accomplish this is one with a 6 /1 gear ratio. The purpose of the fast retrieve is to imitate a fleeing baitfish and trigger a reaction strike. Hold on tight because when a fish attacks your offering we use the term getting you're "arm broke."
It's important that your lure be tuned not to roll. If yours is rolling to the surface, take a pair of needle nose pliers and gently bend the line tie in the opposite direction of the roll. Don't over bend. Recast and tune again if necessary.
Soon the mommas and poppas will start bedding which is the time to leave them alone and get your tackle ready for the next phase — the post spawn. That will only be a few days away and the subject of my next column.
Howard Hammonds is a guide and experienced bass fisherman living in Westport. He can be reached at hehammonds@gmail.com.
Vote on this Story by clicking on the Icon