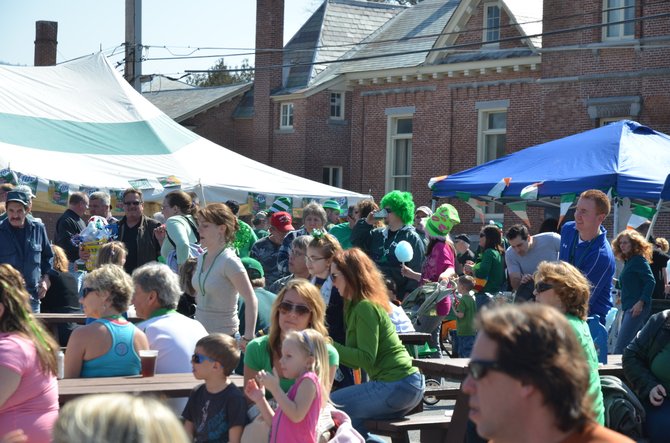 continued — Village Mayor Robert Blais noted that the village is now hosting so many events that one is held every summer weekend — which may prompt scheduling problems for municipal venues.
In other business, Blais said that a proposal for municipal insurance received from the McPhillips Agency reflected a 6 percent decrease in premiums, half of which was offset by an increase in coverage limits due to increases in property valuations.
Skateboard park being designed
Also, the village trustees heard from Blais that the planned Village skateboard park was moving forward after a successful fundraiser and a productive meeting between professional skateboard park designers, local officials and area skateboard enthusiasts. Blais said that a recent benefit golf tournament at Cronin's Golf Course had raised $4,000 — the best sum in years.
He said that the village was contributing $50,000 to the skateboard park development, which is estimated to cost $150,000, and the town was to contribute $10,000.
Blais said he expected the park to be designed over the next several weeks, with bids to be solicited late this summer, and construction to begin as early as this fall.
Also, Blais reported that two tourists got locked into the village Visitors Center on May 21 after closing time, and police had to rescue them from their imprisonment.
Blais also reported the village had experienced a problem this week in the sewer pump station at Shepard Park. A valve on a defective pump was cracked and leaking, and had to be replaced. He said that two sewage tank trucks were then on duty, "babysitting" the pump station to prevent a mass sewage leak similar to a 2009 incident when thousands of gallons of sewage leaked into the lake due to a burst pipe and a malfunctioning backup system.
Tuesday May 22, Village Clerk Darlene Gunther reported that a new valve had been installed and the sewer pump station was restored to good working order.
A meeting of the board to resolve fiscal year-end finances was scheduled for 7 p.m. Tuesday, May 29.
Vote on this Story by clicking on the Icon