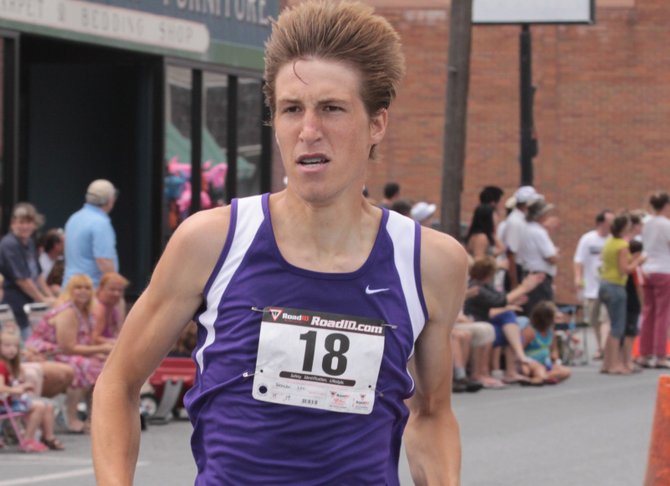 continued — Interestingly, Jesse Berube may just be the forgotten piece when telling the story of his brother's outstanding Geneseo career. After all, it was Jesse Berube who guided his brother to Geneseo back when he was a senior in high school.
"My brother and Lee Gabler both were teammates at Ticonderoga and decided to come here," said Lee. "I was looking at places like Syracuse and Providence and Iona, but I came to drop Jesse off one day at a meet and got to go on a warm-down run with the team and I really liked the team atmosphere that they had here so it seemed like a perfect fit."
Throughout his career at Geneseo, Berube separated himself with a relentless training regiment, a love for racing and a work ethic that Woods called "second to none."
"I love racing, that's a key thing. A lot of people don't like to race. I see a lot of people scared of racing, and I just have a lot of fun racing," said Berube. "I enjoy making the crowd really into it and seeing that they're excited and pumped up about it. I love making myself hurt and seeing how fast I can go."
Berube will compete at the track and field national championships in the 5,000-meter and 10,000-meter races, and stated that he hopes to capture titles in both.
"I wouldn't put it past him. I think he can do it. It's never who has the fastest time going in, it's who has the fastest time on the day of the race and Lee understands that better than anybody because he's been to so many competitions," said Woods. "He has a shot to win both and he certainly has trained hard enough to win both."
Upon graduation, Berube, a biology major, will attend SUNY Upstate Medical University for physical therapy and will train for the U.S. Olympic qualifiers in the marathon.
Vote on this Story by clicking on the Icon