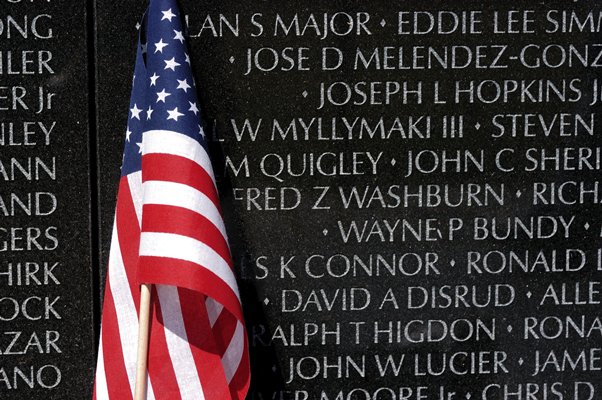 An American flag with a Civil War marker is placed in the ground next to the brothers' headstone at the family plot in North Creek's Union Cemetery. You have to look at all four sides of the stone. The names of David and Charles share one side of the stone; the names of Rollin and Shelden share another side; and the name of brother Emerson Austin (1855-1881) marks the front of the stone.
It is not clear which of the four brothers who died in the Civil War are buried in North Creek. Miniature stones with the initials "S.W.A." and "R.F.A." are located between the stones of other family members, including the parents. In any case, they are memorialized, and their stone is decorated with an American flag.
When researching local history for the Civil War's 150th anniversary, author Glenn Pearsall tracked 175 men buried in the town of Johnsburg who served during the Civil War. He found that 125 were town residents when they left to fight.
"Think of what it would be like today if 125 men from town marched off to war," Pearsall said in his "Johnsburg Goes to War" lecture in 2011.
Of those 125 men, 37 were married.
"This means, in addition to mothers, fathers and brothers and sisters, they also left behind wives and children," Pearsall said. "And in rural farm country like Johnsburg was at that time, who was going to do the hard chores on the farms? The spring planting? Maintaining and fixing the heavy equipment? Doing the hard work of haying the fields and tending to the livestock all winter?"
Pearsall's research shows that 45 of the 175 Civil War veterans in Johnsburg that he studied died in battle or by disease. Another 27 were discharged for disability due to battle wounds or disease, and 11 were disabled with a lost arm, an amputated leg, or for becoming chronically ill or mentally unstable. Several died at home within a few years after the war, succumbing to those injuries.

As we take a day off for Memorial Day, we ask citizens to remember all the veterans who served and sacrificed for their families and their country. And to think of those who continue to serve in the military overseas so we can enjoy our freedom.
Comments should be directed to denpubs@denpubs.com
Vote on this Story by clicking on the Icon