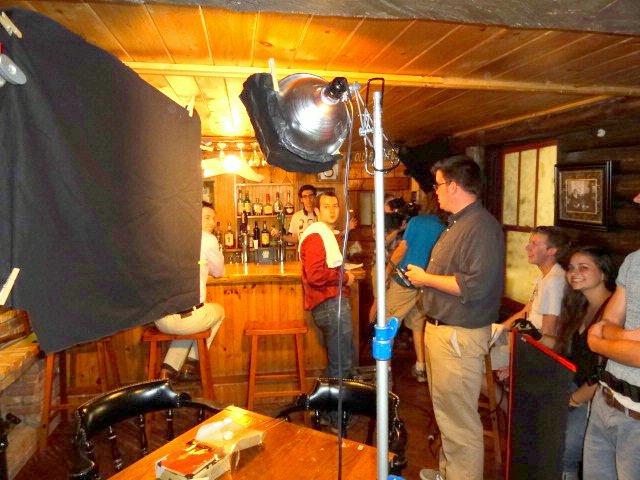 continued — Sponsored and underwritten by students and alumni of Emerson College, the filming will involve a cast and crew of 40, not including extras. Funded and produced by Evil Mustache LLC, the script was written in 2011 by Bernstein, an Emerson College student.
After a "premiere" event at Garnet Hill, the movie will debut at numerous national and international film festivals, including Tribeca in 2013.
"We hope to see it do well in the film festivals and venues where it will be shown to the public," Preuninger said.
About the film
"Approaching Normal" is Zack Bernstein's first feature film, and he is working with an award-winning and seasoned crew. It is being publicized as "an independent feature film about what it means to become family again."
"It's the illusion of family — the family's an illusion or the family's real," Bernstein said in the "Approaching Normal" YouTube video. "At the end, you kind of find out that it's both. Family's an illusion and family's real."
The script explores what happens when a middle-aged man shows up at his father's 80th birthday celebration after not talking to his family for 20 years. Not everybody is happy to have him back. The film follows the reintroduction of Andy to his whole family as well as the problems that are occurring with each family member. Ultimately, it's a film about what it means to become family again.

"I love family dramas," Bernstein said in the YouTube video. "I love 'Little Miss Sunshine,' I love 'Another Year,' I love 'Another Happy Day.'"
One of the actors is Jack Burk Goldman, who is playing the father in "Approaching Normal," according to his page on the New England Actors website. Goldman is from Brookline, Mass. He shot three scenes on Monday, according to a post on the site, which ended with a simple, "Great fun."
Vote on this Story by clicking on the Icon