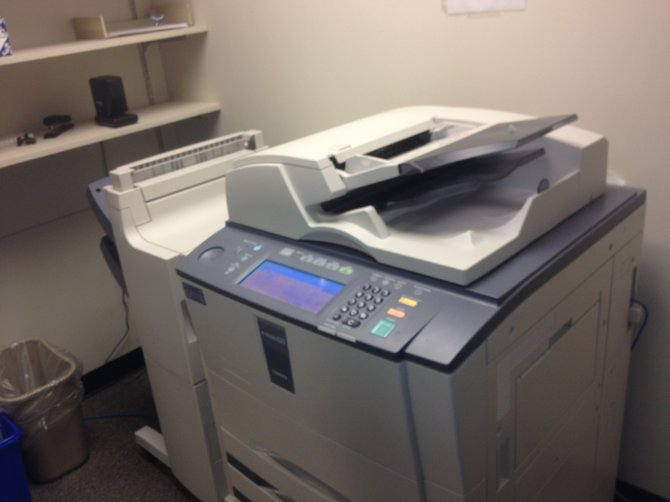 continued — Pacyna said that the contract is for five years, but at its expiration, the county has the option to extend it for 10 years and receive updated equipment.
"Under this contract, the county would be constantly up to speed with technology," she said.
The existing printers and copiers now on lease will be returned to the firms that placed them. The machines owned by the county — all but 50 retained as backup — will be handed over to National Business Equipment for trade-in value.
County Administrator Paul Dusek, Mahar and Pacyna all credited each other for the idea of researching the savings after hearing of potential savings about a year ago.
Dusek and county Budget Officer Kevin Geraghty said Mahar and Pacyna spent hundreds of hours studying the issue, gathering cost data and developing a request for proposals that prompted several bids.
Geraghty praised Mahar and Pacyna for working hard to cut government expenses.
"This represents substantial savings for the county taxpayers," Geraghty said.
Dusek seconded the point.
"Warren County is now on the cutting edge of managing their printing costs," he said.
Vote on this Story by clicking on the Icon