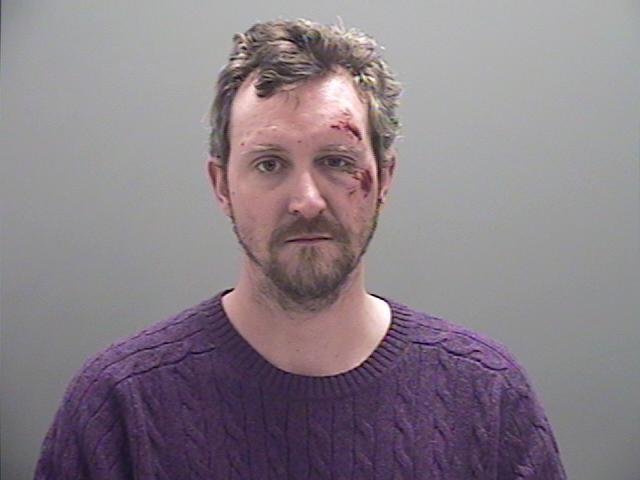 Beebie said driving on any city street at speeds of 50 mph can be dangerous. Driving at speeds of more than 92 miles per hour could have ended with someone seriously injured or killed, he said.
"Yes there was minor property damage, but fortunately no one was hurt," Beebie said. "This was a very dangerous situation that resulted with relatively minor injuries to the one individual who caused the accident."
The area in which the incident took place is a heavily populated residential area located near a school.
Dunsmore has been charged with multiple crimes, including: driving while intoxicated, a class "E" felony; reckless endangerment in the second degree, a class "A" misdemeanor; reckless endangerment in the first degree, a class "D" felony; reckless driving, a class "A" misdemeanor; resisting arrest, a class "A" misdemeanor; criminal mischief in the third degree, a class "E" felony; and several traffic infractions.
Additional charges are pending.
Dunsmore will reappear in City Court before Judge Mark Rodgers on May 23.
He has been remanded to the Clinton County Jail in lieu of $50,000 cash or $100,000 bond.
Police were involved in a separate vehicular chase on Monday, May 14. This one involved a 15-year-old girl.
Police signaled for the driver to pull over because she was driving without using headlights, Beebie said. The driver continued down Broad Street to Cornelia, ignoring the officer's efforts to her pull over. She eventually attempted to enter the Northway just past the Comfort Inn and Suites. The chase ended near the Clinton County Sheriff's office when the driver hit an embankment, the lieutenant recounted.
Vote on this Story by clicking on the Icon