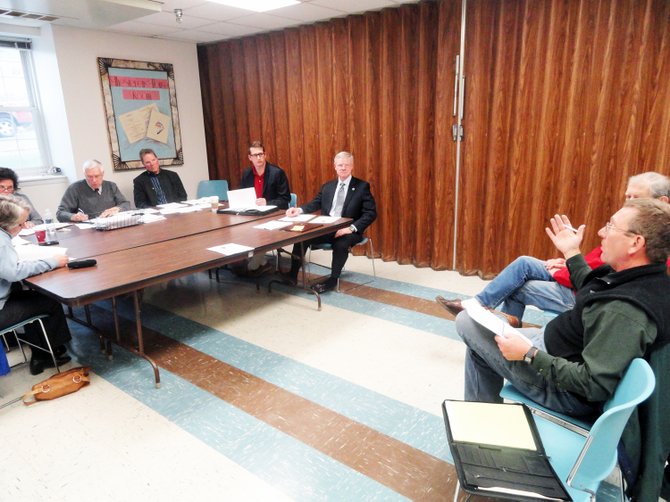 Lake Placid — May 10, Dean Dietrich appeared before the Lake Placid village board to ask for funding for the creation of a new joint comprehensive plan for the town of North Elba and the village of Lake Placid. Town officials had already kicked in $12,500 toward the effort, and the village board voted to contribute the same.
Dietrich said about 50 volunteers are working on the new plan, and they have divided themselves into seven committees. He noted that the planners are still looking for volunteers.
"I've talked to you a couple times about the need for funding," said the former high school history teacher and current town justice. "We're looking to develop a relationship with a consulting firm sometime during the summer."
A document Dietrich provided to the board states that $21,200 of the money awarded to the planning project will go to Elan Planners.
Dietrich said that Ray Curran and Lisa Nagle will be the lead consultants on the project. Curran worked for the Adirondack Park Agency for 31 years and lives in Wilmington. Nagle owns Elan Planning, Design, and Landscape Architecture, which is based in Saratoga.
"These guys are professional consultants and operate at a different level than we do as locals. I think you're familiar with Ray; he's done some work for you, he does a good job," Dietrich said.
"They've done over 60 comprehensive plans for communities in the Adirondack Park. They're very familiar with the area and they'd be quite helpful. Not only do they have a good reputation in the area, they have a good reputation in the state — we are going to do another round of grant applications. They would help us write drafts and tell the different subcommittees: Here's something that's best practices in the nation."
Dietrich said he hopes a draft plan is finished by June of 2013.
(Continued on Next Page)
Prev Next
Vote on this Story by clicking on the Icon