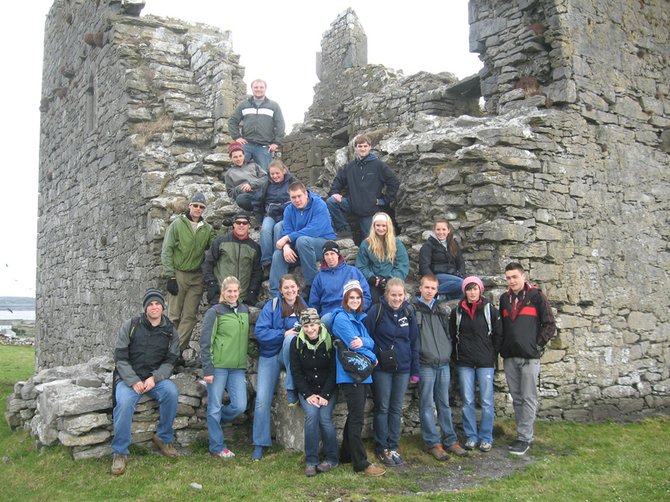 continued — Tomb thought it was a great adventure and success.
"But I think we will see the true success manifest itself in years to come for the travelers," Tomb said.
Junior Ethan Cooper, who took part in a surfing adventure early in the trip.
"Surfing was fun in the Atlantic," Cooper said. "It was a different experience than our local skiing and snowboarding at Gore Mountain. The scenery was just beautiful."
Junior Colleen Fuller agreed.
"My favorite part was the cliffs of Mohr in Ireland. Ireland was a beautiful country," Fuller said.
The housing for the students on this trip was far different from the average hotel room.
"My favorite part was our unique lodging experiences: A surfer lodge in Ireland and a converted barge in Paris," Gilbertson said.
The first JCS combined trip to Ireland and Paris trip was a great success, with students returning in the early morning of April 14 to share photos and tales of their adventures with friends and family back home.
Vote on this Story by clicking on the Icon