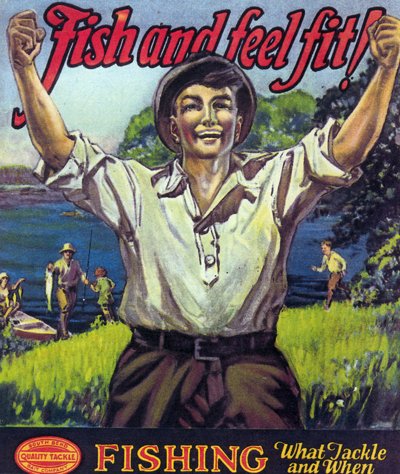 With their licenses completed, the beer coolers full and an assortment of foul smelling cigars intact, we would set off to a region renowned for its remote ponds where flies, lies and lures soon became the most important matters of the day.
Invariably, there would be at least one member of the crew who would snore too loud, fart too often or fail to maintain the proper camp courtesies. And, to a man, every one of them would lie about the size of their catch. Even photographic evidence would be doctored!
Over the course of many years, the friendly competition grew quite competitive, and an annual trophy was established. The trophy wasn't rewarded based on the size or weight of the fish, but rather on the best, or most unusual, catch. It became obvious that even the best of their screenwriters couldn't exceed the storytelling skills of these accomplished liars. Their annual visits were always one of the highlights of my season.
The contest would always continue and the competition became especially fierce, as we exited the woods for the trip back to civilization.
As always, before returning to the airport, they would insist on stopping by the small general store to restock their supplies of Saranac beer. They claimed it was a necessity for the long, flight home, and they would often buy the place dry. They reveled in sharing tales of their adventures with Phil.
They always wanted me to participate in the contest, as we returned from camp over the route of the Seven Carries. On the trip out, we all fished hard, using a combination of flies, lies, and lures. It proved to be a truly incredible day, and it was difficult to keep fish off the lines.
Within the first hour, everyone had taken at least two nice fish, except for me. I simply could not put a fish in the boat. I lost lures to snags, and I had my line snapped by both fish and the bottom, but I never gave up the fight.
Joe Hackett is a guide and sportsman residing in Ray Brook. Contact him at brookside18@adelphia.net.
Vote on this Story by clicking on the Icon