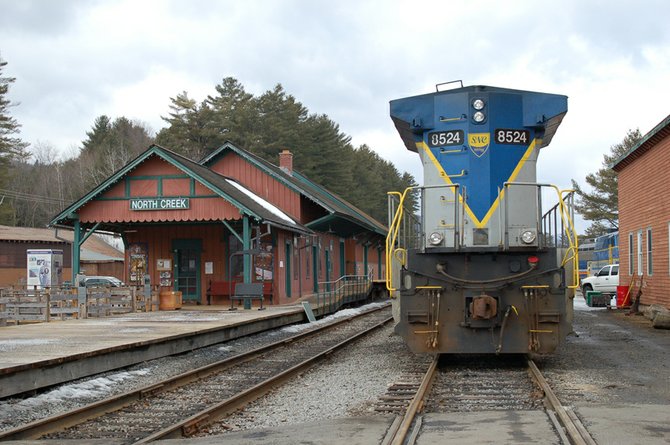 continued — During the appeal process, many letters of public support were filed by supporters, including towns and counties and state and federal politicians.
On May 14, U.S. Senators Charles Schumer and Kirsten Gillibrand and Representative Bill Owens hailed the STB's recent decision as a victory. They had lobbied in support of the Tahawus Line.
Schumer has long pushed for more domestically produced rare earth elements, which are critical to high-tech and manufacturing companies across New York. Reconstructing this line will create short-term construction jobs, and long-term jobs once hauling begins.
"The reopening of this rail line will reduce the amount of truck traffic and emissions in the Adirondacks, but will also pump hundreds of thousands of dollars into the local economy each year of this project," Schumer said. "I am thrilled that STB has heeded our call, and that reconstruction of the rail line and ensuing economic activity from its completion can benefit the Adirondack Region for years to come."
According to Iowa Pacific Holdings, about 15 to 20 people would be employed during reconstruction of the track, and the completed rail line would pump at least $160,000 into the local economy each year. The representatives also noted that once hauling begins again, it will create numerous additional long-term jobs.
The company anticipates hauling 100 million tons of material and tailings from the Tahawus mine for this project. A great deal of these tailings contain titanium remnants from mining at Tahawus from World War II until the mine closed in 1989.
Vote on this Story by clicking on the Icon