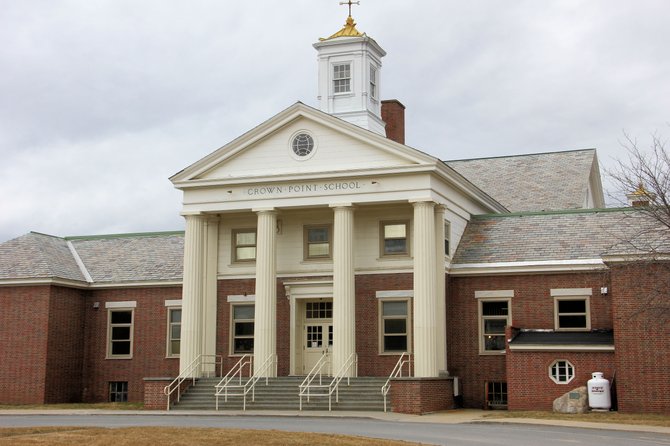 continued — Moriah's state-mandated tax cap is 2.36 percent.
Staying within the tax cap was a challenge, Larrow said, because of costs the district has no control of.
Employee health insurance costs will jump $68,400 next academic year and teacher retirement costs will increase $61,921. School administrators and confidential employees will get 2 percent pay hikes and non-instructional workers will get 1.5 percent pay raises next year. The teacher's union, which has not had a contract for two years, is still in negotiations with the district.
Employees expenses account for 26 percent — $4 million — of the entire proposed $15.1 spending plan.
To stay within the state tax cap, the district is eliminating one teaching position through attrition and made across the board cuts in every area. The district is also applying a $519,000 fund balance from the current budget to next year.
A proposition to buy two 64-passenger buses for an amount not to exceed $190,000 passed, 274-90.

Voters also elected three school board members. Jim Stahl, Stacie Jaquish and Erica Kazlo, all incumbents, ran unopposed. Stahl received 276 votes, Kazlo 280 and Jaquish 285.
Crown Point
Crown Point voters approved the district's 2012-13 budget, 95-18.
The 2012-13 Crown Point Central School budget is less than district spending four years ago. The 2012-13 Crown Point budget totals $6,135,688. That's an increase of $50,922 — less than 1 percent — from the present spending plan of $6,084,766.
The 2012-13 tax levy is $1,515,355. That's an increase of $26,355 — 1.77 percent — from the current tax levy.
The state tax cap for Crown Point is 5.8 percent.
The budget includes several major savings from the current spending plan. It includes $60,000 in employee health insurance concessions, $80,000 in salary reductions because of five retirements and a $100,000 cut in special education costs because of declining enrollment.
Vote on this Story by clicking on the Icon