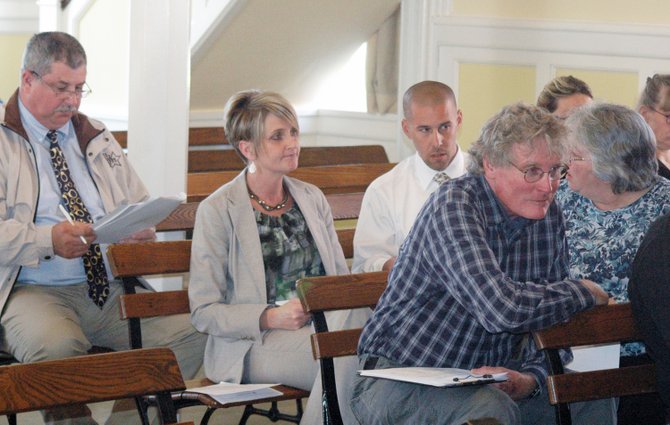 "We may not need the six," Cutting said. "We are going to meet with the town board to discuss what they are doing and what we need to respond to. I will also sit down with Captain Tibbits (New York State Police) and we will formulate a plan if this was to pass."
Scozzafava then asked Cutting that if he, as an elected official, would support the beer tent.
"As an elected official, I can see issues and problems with it," Cutting said.
Connell, who serves on the fair committee, said that he was concerned because the board had already filed the proper permits and rented the tent.
"We are now out over $800 because we thought that we could do this without coming before the board," Connell said. "The fair board was looking for an opportunity to attract more people to the fair and bring in more revenues."
Connell said that the fair, which currently has around 7,000 visitors each season, was seeking to up their annual attendance to 10,000, where they would be able to seek larger carnival vendors.
"The fair is run for the kids," Connell said. "The kids run half of this fair. The thought behind this was it provides additional revenues. What we are really trying to do is get the fair up to a 10,000 people per season. We have a deep concern that we will not be able to have a carnival at the fair."
Connell also said that the fair board's decision on the beer tent was a way to seek revenues to keep costs down for fair patrons. Currently, admission is $10, which includes the carnival rides.
"People are going to be yelling at this fair board when the rates go up," Connell said. "They are trying to keep this affordable, and that is why the alcohol issue came up. They really had no idea that there was going to be this kind of a controversy."
Vote on this Story by clicking on the Icon