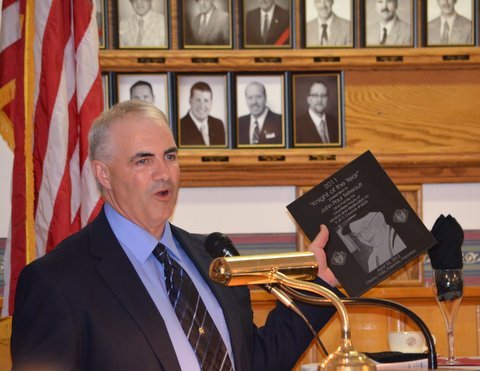 Council 3525 was named after the Rev. Francis X. Chagnon, who took over St. Mary's Parish in 1887.
The Supreme Council chartered Council 3525 on April 23, 1952, and three months later officers executed a lease to rent the former Lyceum Theater.
"We just raised more than $3,500 for the Mooers food pantry, and to me that was really inspiring," Trombley said.
Council 3525 provides scholarships to high school students, supports the parish priests and has donated thousands to St. Mary's Academy.
At a recent 60th anniversary and kitchen dedication event, an Officer of the Year award was given to Francis Mercaldi. Tetreault was named Knight of the Year. More than 170 members and their families attended the event, which raised more than $500 for charity.
Vote on this Story by clicking on the Icon