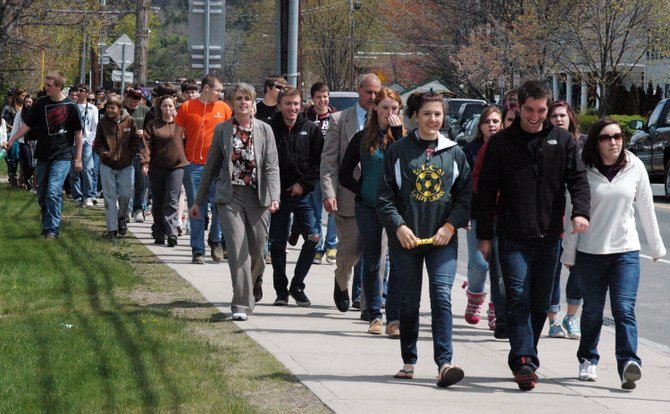 continued — The students also heard from Sarah Sandberg, a former ELCS student who was one of the first to publicly talk about her experience with the substance.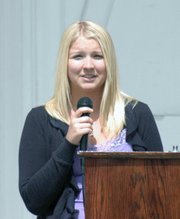 "I really do not want to see anyone else have that happen to them and get hurt the way that I did," Sandberg said.
Hooper added that he hoped their message would be heard in Albany.
"Let's get Chairman (Randy) Douglas to get our petitions down to Albany and see where they take it from there," he said.
During the rally, Sheriff Richard Cutting read noted from people who had tried K2 and suffered serious side effects and near-death situations.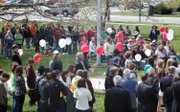 District Attorney Kristy Sprague also addressed the crowd, giving credit to the youth and organizations that made Essex County a leader in the fight against synthetic marijuana.
"Our small meeting back in February exploded into a movement that has been recognized at the state level and by the federal Attorney General's office," Sprague said. "There is a lot of credit that has to go to those who have been working consistently from the beginning to get this banned. We need to address these issues before they reach epidemic levels, and these people have done that."
The rally included a walk around Elizabethtown and a lunch for students at the County Government Center, with food being donated by businesses and an anonymous donor.
Vote on this Story by clicking on the Icon