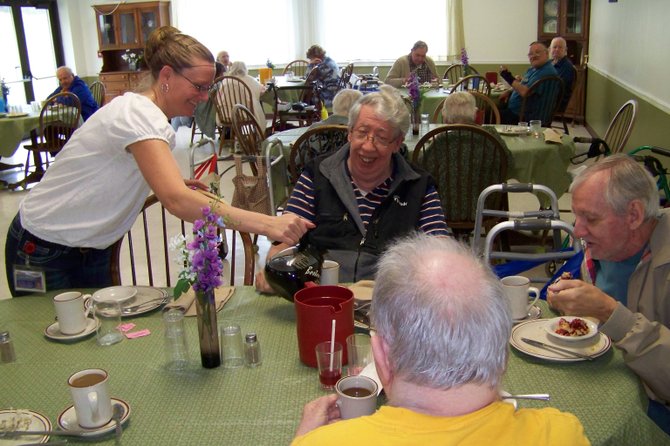 continued — "We're trying to protect the Countryside residents from communicable diseases that could place their health in jeopardy," he said.
Constantakes said Health Department officials were now finalizing guidelines of how Countryside staff could monitor mealsite patrons' overt health symptoms.
"We'll be working together with the county to come up with an agreeable plan," Constantakes said. "We're trying to resolve this issue in everybody's best interests."
Warren County Administrator Paul Dusek said late afternoon May 1 that he was very pleased with the Health Department making accommodations so the Warrensburg mealsite move could go ahead.
"This is great — it sounds like a common-sense solution, and the Health Department is demonstrating cooperation with local government that we need," he said, praising the agency's responsiveness. "This is a very important issue for us, as the location change is important in controlling costs."
The move of the mealsite has been prompted by the potential savings of $12,500 or more annually in lease and utility payments, as well as savings in food procurement and kitchen operations.
Town Supervisor Kevin Geraghty, who serves as the county's Budget Officer, also praised the agency's change in plans.
"We're thankful the DOH has reconsidered their position — and we can now move forward with relocating the mealsite at Countryside," he said.
Vote on this Story by clicking on the Icon