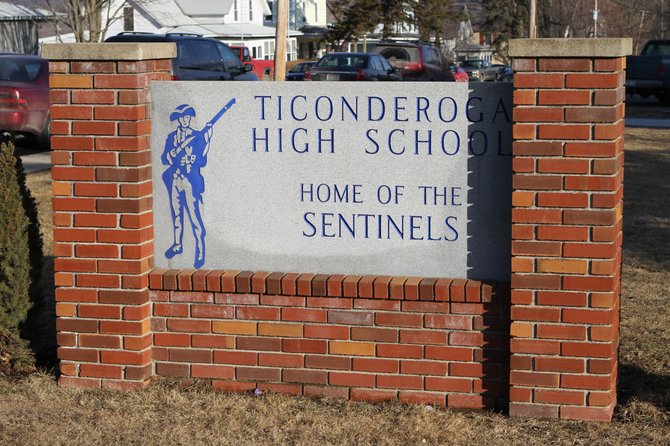 continued — The proposed budget also cuts several positions, totalling $132,000. McDonald noted the district has eliminated 20 jobs — 10 percent of its workforce — in the past three years. Ti has 170 employees.
"Our teachers and staff obviously care deeply about our students," McDonald said. "If they hadn't agreed to a salary freeze it would have been devastating for our kids. I'm very proud of all our staff for making this gesture."
Ticonderoga also plans on moving students from Champlain Valley Educational Services back to the local school. That will save the district about $300,000.
Other major reductions in spending include $213,000 in transportation, $115,000 in equipment, $54,500 in supplies and $31,000 in summer school. Virtually every line item in the budget has been reduced.
Ticonderoga Central School has 860 students.
Voters will also elect three members to the board of education. Running are Fred LaVallie, John Lenhart, Jim Wells and Mary Meserve. LaVallie, Lenhart and Wells are incumbents.
Vote on this Story by clicking on the Icon