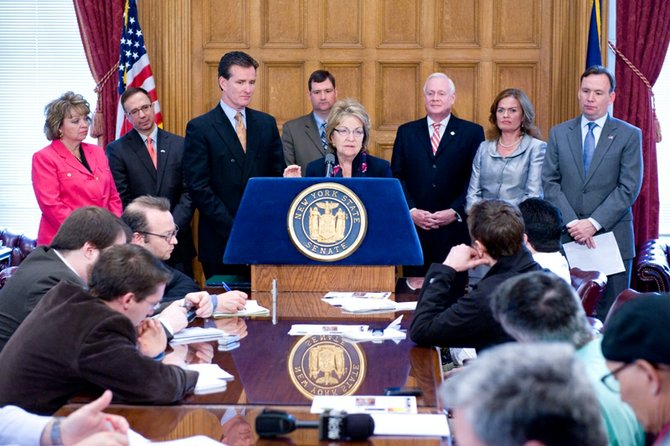 continued — The Senate bill, which criminalizes possession and use as well as sale, has garnered the support of Assemblyman Mike Cusick (D-Staten Island), who is sponsoring the bill in the state Assembly.
Little's legislative aide Dan MacEntee predicted that approval of the Senate bill in the Assembly — or a compromise measure — was gaining ground due to the rising awareness among legislators of the drugs' effects.
"Legislators are concerned about the health and safety of people, particularly teens," he said. "These are dangerous drugs, and legislators want to prevent something horrific — this is a common-sense, non-partisan issue."
The senate measure criminalizing synthetic marijuana and bath salts imposes penalties similar to the state's marijuana laws. While possession is a violation, distribution or sale is generally a misdemeanor, but sale to a minor or near a school would be a felony, prompting a prison sentence of up to 25 years.
The proposed law also allows people to voluntary turn over any of these substances, for the first 90 days the law is in effect, without any consequences.
Vote on this Story by clicking on the Icon