Crown Point — The proposed 2012-13 Crown Point Central School budget is less than district spending four years ago.
Facing declining state aid and local tax pressures, the Crown Point school began a program several years ago to rein in spending. The result is a proposed 2012-13 budget that is less than the 2008-09 plan.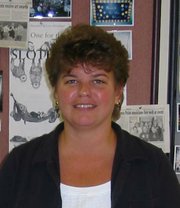 "The Crown Point School board has had to make very difficult decisions over the past few years in the challenge of meeting costs with reduced funding," Superintendent Shari Brannock said. "This multi-year approach has realized significant reductions in our expenses.
"There are many factors that have contributed to our overall financial ability to meet the needs of our students," she added. "These include employee concessions in wages and health benefits, many personnel changes/cuts and a spending plan with only one focus — have the least impact on all student programs."
The proposed 2012-13 Crown Point budget totals $6,135,688. That's an increase of $50,922 — less than 1 percent — from the present spending plan of $6,084,766.
The proposed 2012-13 tax levy is $1,515,355. That's an increase of $26,355 — 1.77 percent — from the current tax levy.
The state tax cap for Crown Point is 5.8 percent.
Voting on the proposed budget will be Tuesday, May 15, noon to 8 p.m. at the school.
"Given the calculations of the new (state) property tax cap, our district could request about 4 percent more in our levy, but has chosen to remain below even the highly-publicized 2 percent property tax cap figure," Brannock said. "The proper balance of a stable environment and culture for our staff and students with realistic requests for taxpayer support is very important."
The proposed budget includes several major savings from the current spending plan. It includes $60,000 in employee health insurance concessions, $80,000 in salary reductions because of five retirements and a $100,000 cut in special education costs because of declining enrollment.
(Continued on Next Page)
Prev Next
Vote on this Story by clicking on the Icon