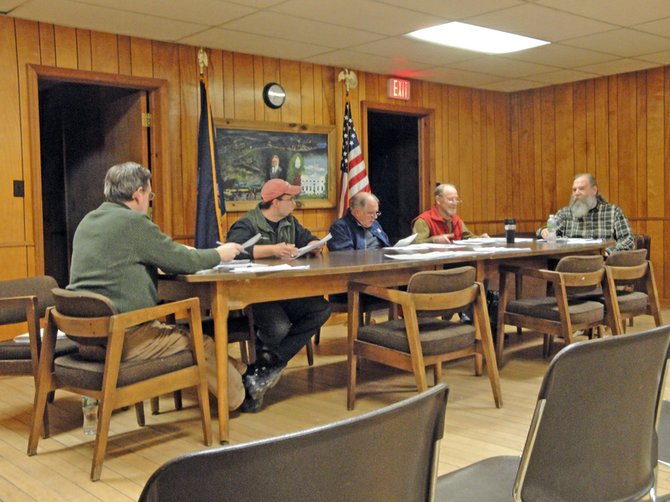 continued — "We need to prioritize," Olesheski said, "then address the most critical needs."
But Councilman Arnold Stevens said the town should consider issuing a "request for proposals" and determine what it would cost to have a contractor tackle the entire list.
"It's not just the buildings and cemeteries," Stevens said. "It's his everyday duties, too. It has become more and more apparent that if we took away all the building repairs and all the cemetery work, that Matt would still have more work than he can accomplish with his crew."
Olesheski countered that perhaps the town should add some additional manpower to the department.
"In my mind, there's got to be an addition of staff to that department," he said. "There's no way around it."
Stevens questioned whether more manpower would solve the problem.
"It seems to me in 20 years if a door could be painted it would have been painted," he said.
Supervisor Ron Vanselow said that the crew starts out most days with plans to tackle items on the list, but often more urgent things pull them away from those goals. He cited a recent day when a lock at Tannery Pond broke and needed to be repaired and another day when the door at the library had to be replaced so as to be able to secure the building.
"Stuff comes up," Vanselow said.
Stevens wondered if the transfer station could be open one less day and the attendant could be reassigned to work on the project list. He suggested perhaps closing it Wednesday or Thursday.
Olesheski wondered if one additional day of manpower would have an impact.
"Matt said anything would help but that doesn't go far to solve the big issue," Olesheski said.
Councilman Gene Arsenault agreed that the Building and Parks Department has been under-served for years and that the problem wouldn't be fixed overnight.
Vote on this Story by clicking on the Icon