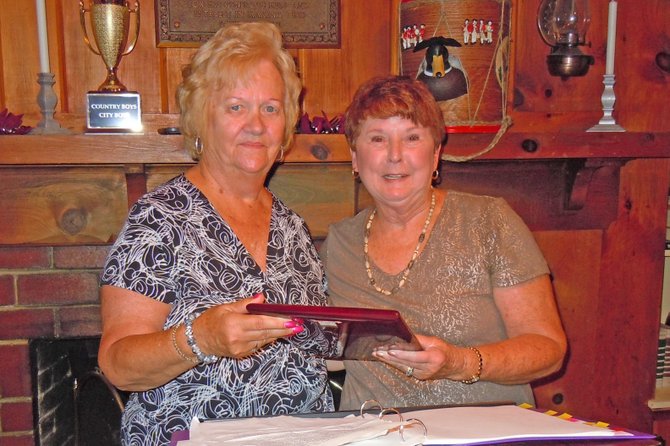 Ticonderoga — Outstanding Ticonderoga High School graduates are being sought.
The Ticonderoga Alumni Association will once again honor leading graduates this July during the annual Alumni Golf Tournament weekend.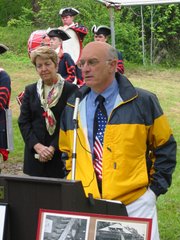 Distinguished Alumni Awards are given each year to alumni who have distinguished themselves through their career success and contributions to community and society. Recipients of this award are selected by a committee from nominations submitted by the public.
Nominations for the 2012 Distinguished Alumni Awards will be accepted through May 25. Any person who graduated from THS before 2002 is eligible to be nominated. Current residency in Ticonderoga is not a requirement.
"The Ticonderoga Alumni Association Board of Directors is pleased to once again have the opportunity to recognize special alumni," Joyce Cooper. Ti Alumni Association president, said. "It is hoped their career achievements and contributions to community and society will inspire future graduates of the Ticonderoga school community."

For more information or a nomination form, visit www.ticonderogaalumni.org or contact Cooper at 585-2640.
The Distinguished Alumni Awards have been given annually since 2005. Recipients include Richard (Dick) Arthur, Richard (Rick) Belden, Dr. William Bolton, Thomas Burleigh, Joyce Gallant Cooper, Donald Dedrick, Robert C. Dedrick, Charles (Chuck) Gijanto, Virginia La Pointe, James (Jim) King, Peter Lawson, Thomas (Tom) Malaney, Charles (Chuck) Moore Jr., Sanford (Sandy) Morhouse, Howard Rathbun Jr., Susan Rathbun, Anthony (Tony) Reale and Elliott Shaw Jr.
In 2011 awards went to Cooper and Robert C. (Bob) Dedrick.
Cooper attended Harpur College after graduating from Ti High in 1959. She continued with graduate work in the SUNY system and in California. She had a career as a teacher, moving to California in 1983.
She became a project mentor, developing a K-5 environmental education curriculum and activities guide for her district. She was a math/science staff developer who presented in-service classes to introduce new math and science methodology and curriculum to district teachers. She served as a new teacher mentor and lead mentor.
(Continued on Next Page)
Prev Next
Vote on this Story by clicking on the Icon