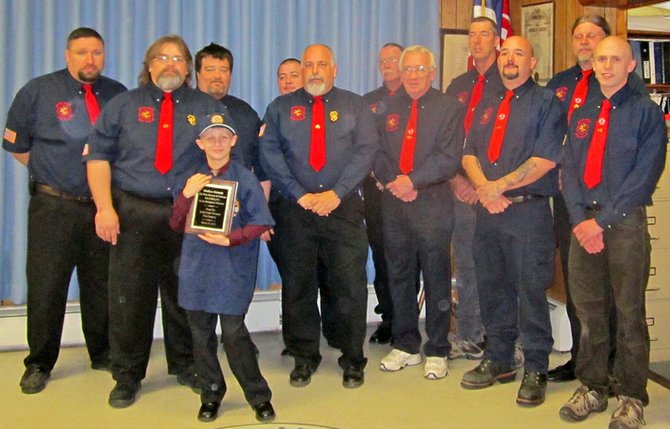 continued — Brandy Richards, Matthew's mother, said he and his grandfather, who lived next door, were very close. After school, Matthew went straight to his grandfather's house, where the two enjoyed chocolate sundaes together.
Asked what his favorite memory with his grandfather was, Matthew said that it was during a family vacation at Myrtle Beach when he and his grandfather woke up before everyone else and went swimming in the ocean, then in the pool, and then relaxed in the Jacuzzi.
"It was awesome," Matthew said.
In addition to his family and friends, other guests at the ceremony included Matthew's teachers, Mrs. Hayden and Mrs. Morris from the Johnsburg Central School, firefighters and Johnsburg Town Supervisor Ron Vanselow.

Matthew said he wants people to learn from his experience that anyone can help make a difference if they do the right thing.

Vote on this Story by clicking on the Icon