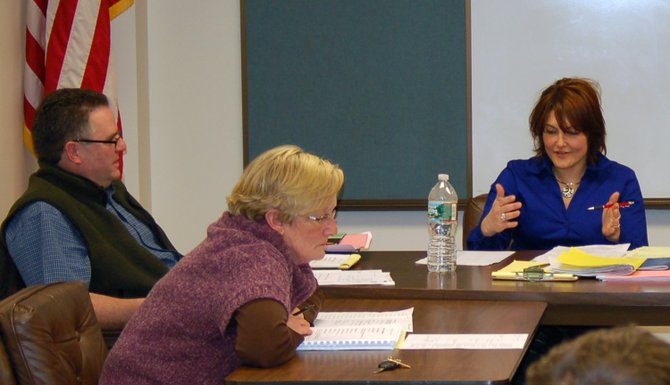 continued — "We apologize for the harm we did to town councilmen's reputations," the Enterprise wrote. "It seemed right at the time that the board as a whole was responsible for a lack of transparency, but in hindsight, we were in no position to make such a judgment."
Councilman Bob Bevilacqua said he looked into the situation once he heard about the "missing" minutes.
"When I came down that day to ask Patty a question about that, she went to the minute book," Bevilacqua said. "The minutes that were alleged to be missing were in there. I went back and got my marked-up copy of my agenda packet for the Jan. 12 minutes, and it's clear right there that the special meeting of Dec. 30, the minutes of the meeting were in there ... Nothing was done wrong."
Keough said that Gillmett may have missed providing a second page of the minutes, but he doesn't believe she did it intentionally.
"Shame on us for assuming that the media was right when they reported it, and shame on the media for not checking a little further to make sure that they reported correctly," Bevilacqua said.
Enterprise Managing Editor Peter Crowley said March 27 that reporter Chris Knight double and triple checked with Gillmett to make sure the board's Dec. 30 actions were in the minutes.
"After all that, we had all the reason to believe that the minutes weren't there," Crowley said. "But the facts were different than what we thought. The minutes were there."
Keough said lessons have been learned as a result of this controversy, both by the town and the media.
"Sometimes there's just a little more you can do," Crowley said.
Vote on this Story by clicking on the Icon