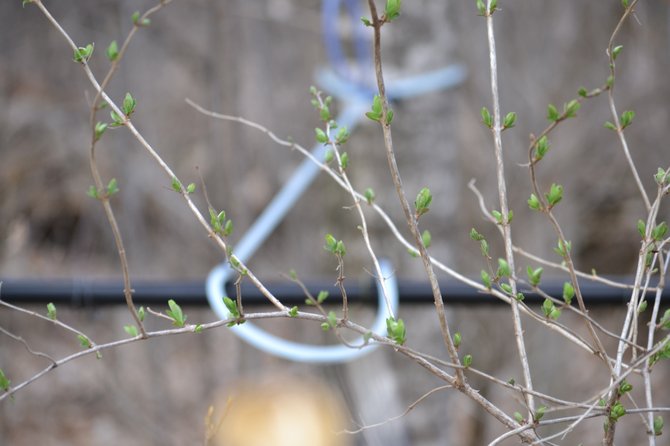 Clinton County didn't fare very well this year, she said, with most producers here getting about half their average crops. Franklin and St. Lawrence counties had much less sap running, with about a quarter of the normal syrup production made there.
"It's safe to say that production has shut down statewide," said Thomas.
The key to production this year was tapping early. If producers were drawing in February, they had a full season run.
"My dad always used to say, 'You tap March 15,'" said Thomas. "If I'd waited until then, I'd have nothing. The season was over March 14."
It depends on how modern their equipment is, too. Traditional bucket-gatherers, which are fairly common in Franklin County, took in as little as 25 percent of their sap goals. St. Lawrence County is seeing much the same numbers.
Western and central New York producers had an alright season, hitting 70 to 80 percent of their target syrup yields. Some even made close to an average crop.
The upper Hudson region had 70 to 80 percent of their crop, and some producers in Warren County were still going late last week.
Another reason that numbers aren't great this year, said Thomas, is that the ranks of maple producers have increased greatly in the state over the last five years. Along with improvements to technology and better understanding of sugar maple stewardship, expectations are higher than they were.
"We're all farmers, and we expect this to happen. You always understand that you're at the mercy of Mother Nature."
Thomas has heard that Quebec — which produces 80 percent of the overall maple crop — is having a poor year, but not bad enough to affect most consumers. She did warn that if you have a favorite producer, you'll want to get in touch with them sooner rather than later to reserve your maple products, because individual family operations will be putting out less syrup this year, so supplies won't last long.
Vote on this Story by clicking on the Icon