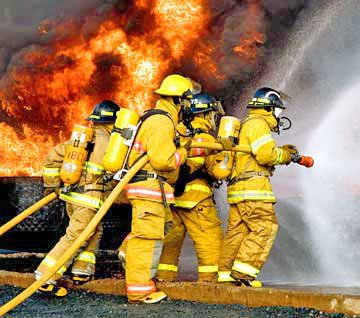 continued — Some towns are designated "fire towns" primarily in and around the Adirondack Park and Catskill Park. Under the Environmental Conservation Law, open burning is prohibited in these municipalities without a written permit from DEC. Open burning is prohibited at any time in these municipalities. To find out whether a town is a designated "Fire Town" and/or to obtain a permit, parties should contact a DEC regional office. For a directory of the DEC Regional Offices, visit http://www.dec.ny.gov/about/558.html on the DEC website.
Violators of the open burning state regulation are subject to both criminal and civil enforcement actions, with a minimum fine of $500 for a first offense. To report environmental law violations call 1-800-TIPP DEC (1-800-847-7332), or report online at http://www.dec.ny.gov/regulations/67751.html on DEC's website.
A list of questions and answers on the open burning regulation is available at http://www.dec.ny.gov/chemical/58519.html on DEC's website.
Vote on this Story by clicking on the Icon