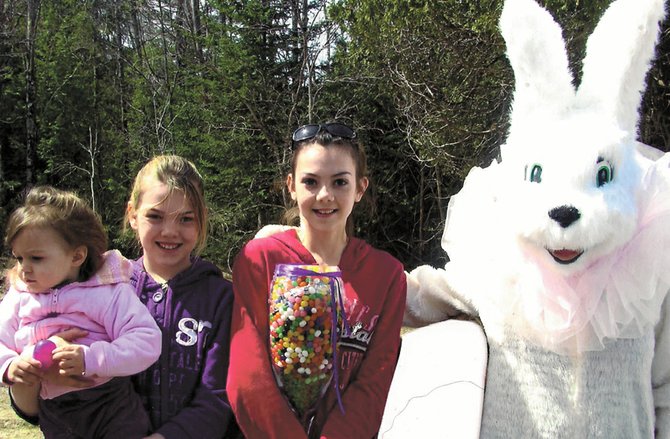 Olmstedville — Organizers of the annual Easter Egg Hunt at the Minerva Central School are busy preparing for this year's event, which is scheduled for Sunday, April 1.
Steve and Diane Colletti, owners of It's About Thyme Farm in Olmstedville, will be hosting their fourth annual Easter Egg Hunt starting at 1 p.m. in the field behind the school. They hope to get as many children up to 12 years old participating in the hunting exercise, and they need to start as promptly as possible because the participants are always anxious.
"The kids really want to get in there (and search for the eggs)," Diane said.
The kids don't hunt for pastel-colored, hard-boiled chicken eggs; rather, they will be looking for a variety of hollow, plastic eggs filled with an assortment of candy. More than 1,000 of these eggs, plus other treats, will be scattered throughout the field.
There will be goodies for the adults as well, including door prizes and giveaways. Kids from 1 to 100 can take a guess at the Jelly Bean Jar, guessing how many jelly beans are in a glass container.
In 2011, almost 60 children attended the Easter Egg Hunt in Minerva, and they traveled from all over the region.
For more information, contact the Collettis at the It's About Thyme Farm in Olmstedville 251-5297 or visit online at www.itsaboutthyme.com.
Vote on this Story by clicking on the Icon