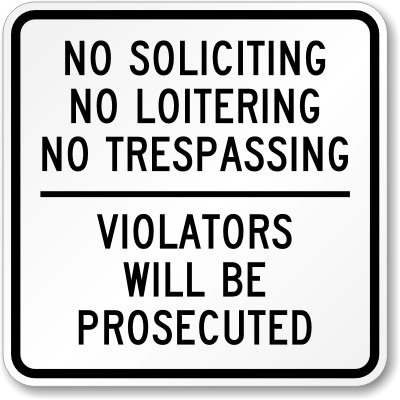 Ticonderoga — Ticonderoga needs to make a better first impression.
That's the feeling of the Ticonderoga Montcalm Street Partnership.
"We contend that at the town entrances, Ticonderoga fails to present itself as a welcoming and historic town due to several shortcomings in the signage," Ken Engler, chairman of the TMSP design committee, told the Ti town board in March.
Engler's chief complaint are signs reading "Agents Solicitors Vendors License Required..." at each entrance to the community.
"At some of the five entrances, this is the very first and the largest sign a visitor encounters," Engler said. "We note that no other town in this region posts such signs."
The TMSP design committee is developing plans to improve signage as town entrances, but those plans are on hold while determining whether the vendor signs are necessary.
"Before we can prepare recommendations for improving the image of Ticonderoga that is presented at the town entrances, we need to know the actual, legal and practical requirement for these signs," Engler said.
The TMSP committee asked the town board whether the signs are required by law or if they could be moved.
"If these signs are specified by town ordinance, we request that the ordinance be evaluated and perhaps modified to allow removal of these signs or at least to allow them to be smaller and to be positioned further from the town line,"Engler said. "If state law requires these signs, we would like to be informed of what that law specifies as to the size of the signs and the distance beyond the town border where the sign may be placed."
Uncertain about the legal requirements, Supervisor Deb Malaney asked town attorney Matt Fuller to investigate.
Fuller stated that most signs regarding laws of the municipality are right on the town line.
"It is a notice provision that they are at the entrances of the municipalities; it is the same all over," Fuller said. "It is done to put people on notice, the big one being agents and solicitors. You see this one all over the area and another is mobile homes."

Councilman Steve Whitford asked if the signs could be moved away from the town line.
Fuller said he was uncertain, but would investigate for trustees.
Malaney agreed the signs are not welcoming to visitors.
Engler said as soon as the TMSP gets answers to the legal questions it will move forward with developing a more friendly entrance to Ticonderoga.
"Must these be the first words of welcome to Ticonderoga?" Engler asked. "With these (legal) answers in hand, we look forward to completing our recommendations for the improvement of the signage at the town entrances."
Vote on this Story by clicking on the Icon